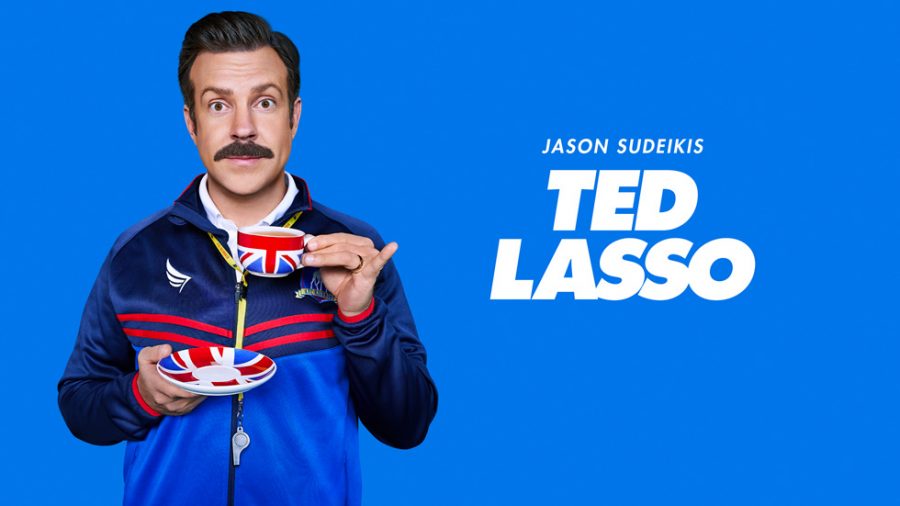 Lassoing Viewers
September 8, 2021
Ted Lasso, an Apple TV original, has returned for a second season after being a 2020 quarantine hit. Many people are wondering: How can the second season top the first? 
Ted Lasso is about an American football coach, played by Jason Sudeikis, who accepts a job as a soccer coach in England. Spoiler alert, American football is very different from European football. 
Expected to fail all around, Ted Lasso succeeds in introducing a positive outlook to not only his players but everyone around him including leaving the audience with a new found hope in humanity. 
In the second season, all of the audience's favorite characters have returned to the screen, including Keeley Jones, played by Juno Temple, and Roy Kent, played by Brett Goldstein. 
The second season starts off with AFC Richmond, Ted Lasso' team, not being able to win any games leaving them in an eight game tie streak. The team has to figure out how to score goals again after famous player Jamie Tart has left the team.       
Meanwhile, Dani Rojas has accidently killed a dog after it runs on the field leaving him in a panic mode repeating "football is death." This draws them to bring in a sport psychologist to help Dani deal with his newfounded issues. The psychologist decides to stay and help the whole team with their problems, leaving Ted Lasso uncomfortable since their personalities clash so much. 
To other critics, Ted Lasso has become a continuous cycle of good outcomes for these characters leaving the show without conflict or hardship. Although these characters do not face too much hardship that is not what the show is about. Ted Lasso is a feel-good show that you can watch with a smile on your face. 
Season two has 12 new episodes airing every Friday on Apple TV. In our opinion season two has exceeded any and all of our expectations. Most shows go downhill after the first season, but this second season has been just as good as the first. Overall, this is an excellent show that can always lift your spirits.