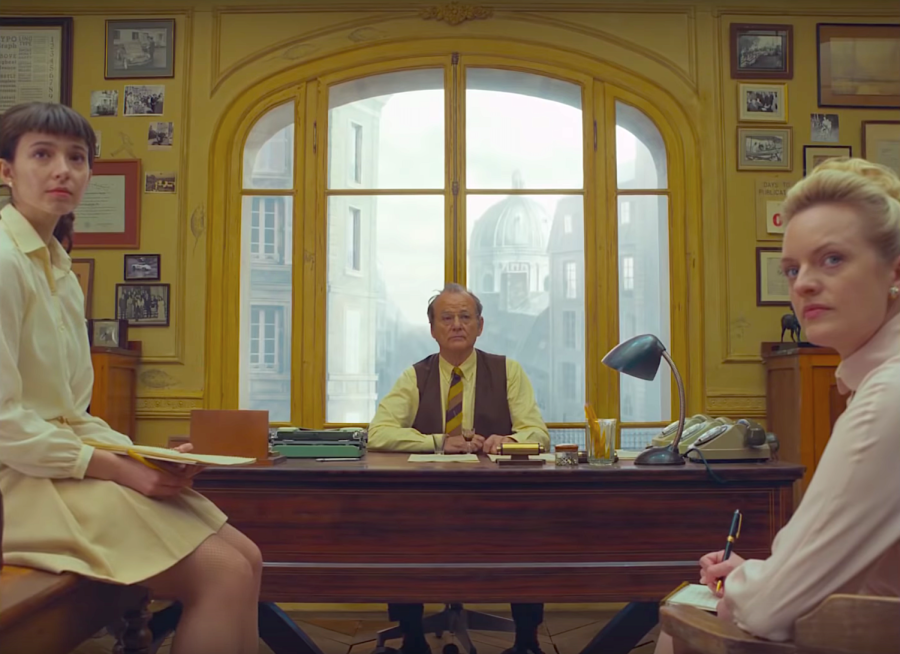 Top 5 Movies of 2021
January 25, 2022
After a year of desperately waiting around for literally any movie at all to release, 2021 seemed to open the floodgates and deliver plenty of the experiences movie fans like myself had been missing in 2020. And while some were certainly some of the more generic and underwhelming releases in a while, there were at least a handful that brought back the emotional and energetic experiences that I go to theaters to see (or not, given that most of these were available on streaming platforms anyway).
Tick, Tick… Boom!

: For what is by far the most grounded film on this list, "Tick, tick… boom!" packs an appropriately large emotional punch. As someone who is usually more than a little turned off by the unfiltered energy and (arguably) obnoxious vibe of most musicals, Lin-Manuel Miranda's latest was able to produce the meaningful emotional attachment I've missed in many other similar works. It feels genuinely heartfelt and sincere the whole way through, and it celebrates the creative process in a way I've yet to see put to film. Every song is either fun and energetic or beautiful and somber, and though it does struggle slightly to balance the two throughout the runtime, each one is memorable. I found several stuck in my head for a while after watching, though I surprisingly felt myself gravitating towards the overall tone and backdrop to each song rather than just its lyrics, which is a nice change from the typical overly-earwormy fare most musicals seem to strive for. While it can feel a bit been-there-done-that at times, a movie meant to highlight the career of the creator of "Rent" actually ended up surpassing its quality in the end. It's currently available on Netflix.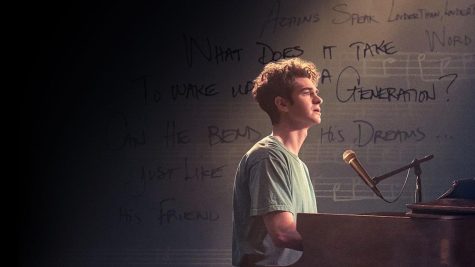 Don't Look Up

: "Don't Look Up" may well be the most contentious movie on this list, and some people may claim that it's a shoddily-disguised, pretentious metaphor of a movie. I, on the other hand, am happy to report that I have no qualms about parading my enjoyment of the movie in front of their sorry faces for all time. It's easy to take this movie for a ham-fisted, hollow representation of climate change, but if enjoyed simply as a

movie

, "Don't Look Up" provides the perfect blend of funny, dramatic and heartfelt moments that make it an easy choice for this list. The film's charming and hilarious cast elevates the story, which managed to both capture my attention and keep it throughout the entire runtime. It was truly one of the most unpredictable movies I saw this year, and I very much enjoyed the "based on truly possible events" aspect of its narrative. The mix between reality and parody became so blurred after a while that I had no choice but to sit back and enjoy the movie, an easy task with an experience this fresh and memorable. It's also currently available on Netflix.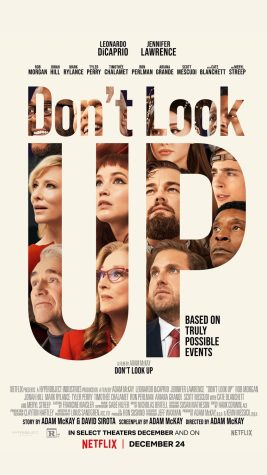 The French Dispatch

: Wes Anserson's newest masterpiece delivers everything that a Wes Anderson movie can: superb humor, eye-popping visuals, great performances and, most importantly,

weirdness

. "The French Dispatch" is a love letter to writing and the arts (there aren't any more snobby writer movies on the list I promise), one that doesn't quite make sense at points and doesn't really need to. The movie fits the definition of "whimsical" to a tee, and each of the segmented stories it tells is hilarious and imaginative in its own way. The sheer unpredictability of where the movie will take you next is half the fun of watching, and it rarely disappoints. Many a time while watching did I feel myself chuckling at a clever line while still feeling twangs of pity or sorrow for the characters, and it feels almost like Wes Anderson fooled me into watching an "artsy" movie by making the tone imaginative and fun. It's like a colorful and wacky fever dream that somehow still leaves you satisfied and inspired in the end, and when it comes to movies, I don't ask for much more. It's available on Prime Video and Vudu, though you'll have to pay for the privilege of watching this one.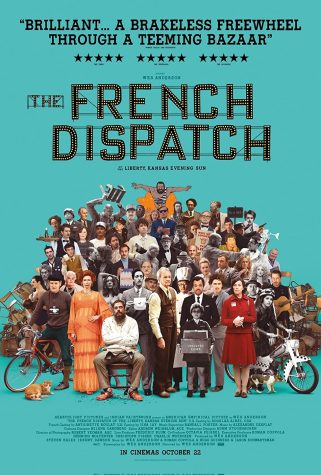 The Mitchells vs. the Machines

: There are some animation studios with an impeccable track record: studios such as Pixar, Studio Ghibli, Disney are all names that have produced consistent and quality movies for decades, with no signs of stopping. And yet, my favorite animated feature of the year comes not from one of these titans, but from Sony Animation Studios, producer of infamously terrible movies such as "Open Season," "The Smurfs" and, yes, "The Emoji Movie." But with "The Mitchells vs. the Machines," Sony flips around to provide a charming and witty movie that reaches unexpected heights. It's a movie that cleverly seems to combine the stellar animation of "Spider-Man: Into the Spider-Verse" with the quirky and bizarre humor of "The Lego Movie," something it achieves to great effect. It's a fairly simple family movie, but it seems to understand the dynamic of a twenty-first century family far better than any other can dare to claim. The titular robot apocalypse, which is equal parts menacing and hilarious, gives "Mitchells" its own identity, not that it really needs one with a production this creative. The movie is just oozing with all sorts of animated charm, and it feels so made with love that it's hard to deny it a spot on this list. It's been a while since I've seen a movie as bursting with color and energy as "Mitchells," especially for one grouped under the usually groan-worthy category of "family movies." Continuing Netflix's hot streak this year, "Mitchells" is also currently available there.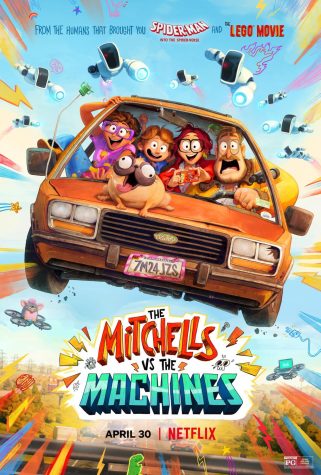 The Suicide Squad

: There is little I can say about a movie as special as "The Suicide Squad." James Gunn managed to take the worst movie ("Suicide Squad" 2016) from one of the worst franchises (the DCEU), and transform it into an infinitely creative, infinitely fun adventure that doesn't feel like it has anything to prove to anyone. There's something to be said for raw emotional appeal and dramatic acting, but at the end of the day, I like movies that are entertaining, and "The Suicide Squad" feels like everything I love about movies injected straight into my veins. The movie is all killer, no filler (quite literally in many cases) and it truly feels like every single second of the movie features a funny gag, eye-popping shot or heartfelt moment. Because while it's easy to write "The Suicide Squad" off as a joke-filled, "don't take me seriously" type of comic book movie, it never once felt like it sacrificed a strong character moment in favor of a one-off gag. On the contrary, every joke seemed to serve the characters and the plot rather than the other way around.  The movie miraculously strikes the perfect balance between its sometimes-absurdly silly tone and its strong and emotional characters. The comedy takes up a much larger chunk of the movie, sure, but the movie never lets you forget the real human characters that lie beneath the surface. It's no exaggeration to say that "The Suicide Squad" indesputably delivers some of, if not

the

best jokes, visuals, characters and cinematography of every movie I watched this year, all in one beautiful little package. Everything about "The Suicide Squad," for all its ridiculous humor and frenetic pacing, makes it not only one of the greatest comic-book movies of the past 10 years, but one of the best overall films as well. Definitely watch it if you haven't already on HBO Max.