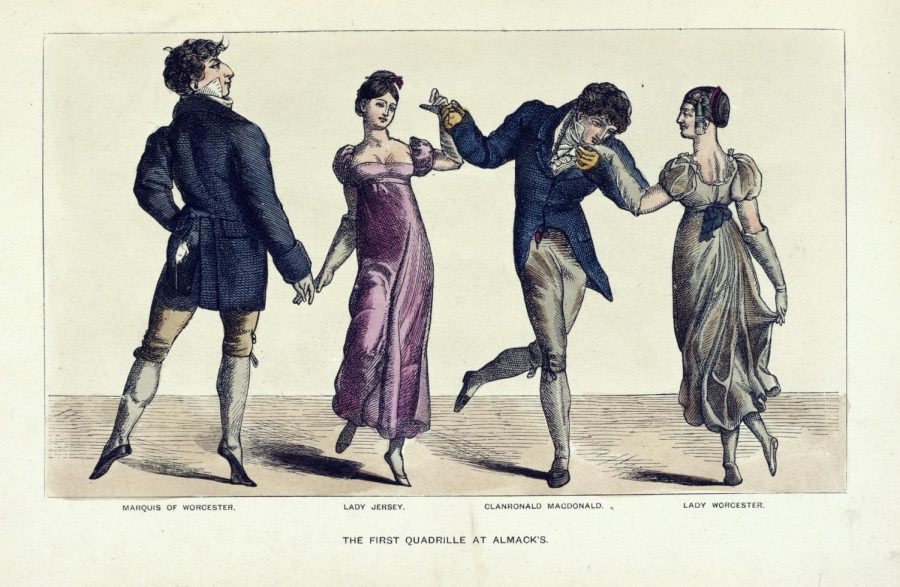 Six TV Shows that Transport you to a Different Time
April 18, 2022
If you find yourself wishing that you were alive to experience the highs and lows of a different time period, then the next best thing is to wrap yourself up in the make-believe lives of the characters of a TV show. Look no further than this list of six that have the ability to transport you right into a 19th century ballroom, or even a party at Studio 54. 
"Bridgerton": 
This show is so popular that only 17 days after its second season came out on March 25, it amassed 560.5 million hours of viewing time. Based on the best-selling book series by Julia Quinn, "Bridgerton" is set in London during the Regency era. Its first season tells the story of Daphne Bridgerton, the eldest daughter of the Bridgerton clan, finding a love match, and its second season tells another love story, but dare I say better, for Anthony Bridgerton, the eldest son of the family. Although it is not necessarily historically accurate, it is a period drama unlike any other, with details, backdrops and thrilling love stories to make your heart race. For those looking to be transported into an utterly dreamy and unattainable world other than their own, this show does the job. 
"The Crown":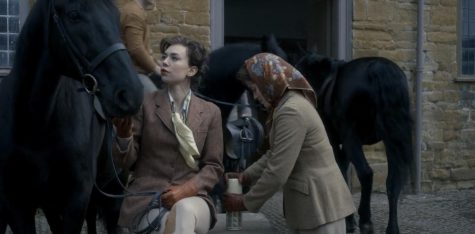 I can't tell you why so many people are obsessed with the history and lives of the British royal family, but this show might be a reason why. "The Crown" chronicles the backstory of Queen Elizabeth's early days as sovereign, and then the decades following, with children and the very disputed Princess Diana. This show starts off extremely slow, but it picks up the pace at both an enjoyable and informative rate, as it unveils the hidden sides to each of the members of the royal family. 
"The Gilded Age":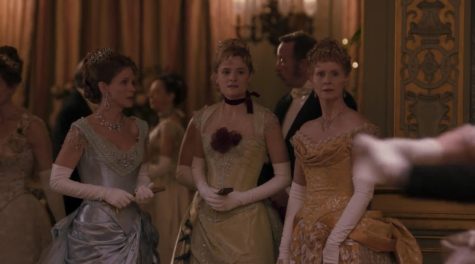 This period of American history is so treasured that even the dress code of the 2022 Met Gala is Gilded Age New York. After learning about The Gilded Age in AP US History, I became fascinated with this time that came shortly before the beloved Roaring Twenties. This show sends you along for the story of how Bertha Russell, wife of railroad tycoon George Russell, fought to climb her way into the society of "old New York", with Mrs. Astor as its protective leader. While it is not as fast-paced or heart-racing of a show as "Bridgerton" is, it provides a glimpse into the clash between the "old money" socialites of New York City with the up and coming people with "new money", during one of the most interesting and transformative eras. 
"Sex and The City":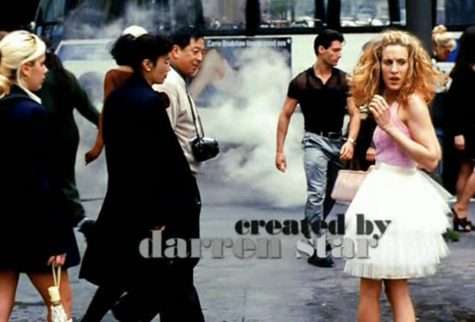 Albeit the scandalous name and the fact that it is not set in a glamorous, 19th century world, this show is truly one of a kind. It was filmed in late '90s and early 2000s New York City, which are years that are unlikely to ever be duplicated in the future. Apart from the creative and inspirational fashions of each of the four main characters, "SATC" delivers an annoyingly fantastical journey of 30 year old women navigating a changed world of dating and relationships. As much as I try to watch new shows, I find myself continuously creeping back to this one because of the utter enjoyment I get from watching Carrie's voice overs as she types those clever lines about dating onto her thick MacBook. Maybe it's the fact that I know a life like hers is extremely unattainable and unrealistic that draws me into this show, but, either way, it lives up to its name. 
"Halston":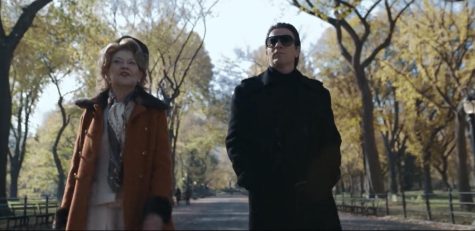 The exciting rise and eventual fall of American fashion designer Halston is documented in this mini series that does not fail to embody the attitude and spectacular fashions of the 1970s and '80s. I have to admit that I had no idea who Halston was before I saw this, but after watching his frequent trips to parties at Studio 54, which are magnificently glamorized in this series, I became enamored with everything having to do with the years he ruled as a fashion king. One thing that definitely isn't glamorized is the deterioration of his physical and mental well-being from a constant state of using drugs and alcohol, but these habits of his are depicted in a way that allows the viewer to understand the why and how it all happened. Aside from the main star Halston himself, the character who plays Liza Minelli also adds the right amount of excitement and spice, and we are able to see the relationship between the two strengthen and grow over the years they spent as friends. 
"The Marvelous Mrs. Maisel":
Set in late 1950s and '60s Manhattan, this show depicts the social norms and economic difficulties faced by a woman living on her own in New York City during this time. It tells the exciting and grueling story of the main character, Midge Maisel, and her journey to navigate a life that is ambitiously her own, without the traces of the disappointments she gave to others. This is not to mention the fabulous clothes and scenery of her world, as well as the enchanting feeling you get, which makes you wish that you could, if even for a second, drop in right next to her as she is walking down the street.