How music defines a generation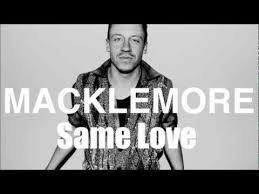 By Aungelina Dahm
Executive In-Depth Editor
Bruce Springsteen, The Beatles, The Rolling Stones and 2Pac. Bob Marley, Bob Dylan, Elvis Presley and Jimi Hendrix… What do they all have in common? They changed the course of music forever.
These artists are some of the most revolutionary people in music. Whether their genre was reggae, rock or pop, they altered its face while inspiring countless others to follow in their footsteps.
Because Springsteen and groups such as The Beatles have passed the test of time, they don't fit into the category of pop music which is generally thought of as being meant to be popular, and having a mass audience appeal. Today, it seems that almost all songs produced need to be put in this genre.
With the emergence of EDM, alternative, metal and more, there just isn't enough room in the industry for the majority of songs and artists to be as monumental as most of them were in the past — and that is where the problem lies.
Most music today is based purely on entertainment, not on the quality of the lyrics or message of the music itself. Artists like Miley Cyrus, Justin Bieber and 2 Chainz focus on creating music that is fun to get down to on a Friday night instead of recognizing its potential to change the course of history.
But really, is there a way for artists to change history in our generation? Is there anything to fight for anymore?
Granted, gay rights and abortion have taken over civil rights in this era, but they just aren't as widespread as the feminist and racial civil rights movements.
The only effective measure I've seen taken within music as a result of gay rights is Macklemore and Ryan Lewis with the song "Same Love." It became popular at the time it came out, but personally, I would've liked it to receive a little more recognition. It was the first Top 40 song to promote and celebrate gay marriage, and hopefully there will be more to come in the future.
Hopefully, "Same Love" along with other songs, will carry on for generations after it was produced similarly to Bruce Springsteen's song "Born In the U.S.A."
This song has continued its popularity even into its third decade of existence. While some people just see it as a patriotic song in our country, it actually criticizes the Vietnam War, specifically the draft.
Even more striking is the music involved in the movie "Across the Universe," centered around The Beatles' song of the same name. It incorporates 33 songs, including "I Want to Hold Your Hand," "All You Need is Love" and many more. Nominated for both a Golden Globe and an Academy Award, this film is an exceptional visual representation of how music can define a generation.
Songs such as "I Want You," which is used to explain the draft, and "It Won't Be Long," which describes the hardships people went through during the war, are used with the characters to portray more direct and personal feelings.
On the other hand, "Come Together" and "Why Don't We Do It in the Road?" exemplify the counterculture of America and its youth.
No other musical group would be able to have a movie based on so many of its songs except The Beatles. The depiction of the current society in a unique way helped form the basis for music history as a whole.
They were not afraid to break the shell of conformity when coming to America; they made music in the way they wanted and didn't think about the reaction it could have on society, even though it was more positive than they could have ever imagined.
Not only rock and roll, but jazz, the blues, soul and gospel music all laid the foundation of music that made history in its revolutionary time.
Every so often, one can catch a glimpse of that foundation in the legends that, in my opinion, will stand the test of time.
Beyoncé is obviously the queen of our time. Her performance in concerts, along with just her music's quality, will never die out. She doesn't necessarily sing about things that are considered revolutionary, but the way she carries herself as an artist and takes chances in her music defines her.
When she released her most recent album just minutes before midnight with absolutely no one knowing about it, she did something no one had ever done and changed the music industry forever. In the future, artists will remember her remarkable statement and will forever be trying to one-up her release of the first video album.
Additionally, Macklemore has the ability to keep his music alive for years. He raps about his personal experiences that give someone an insight to his life and something to be inspired by.
Similarly, Eminem is 40 years old and still producing chart-topping hits, which in itself says something about him. He and Macklemore rap about similar experiences, but Eminem has an aggressive attitude in his voice that can bring a listener to tears when imagining his life and how it can relate back to his/her own.struggle with drugs and addiction can directly relate to an immense amount of people, and his dramatic production in his songs will make his music revolutionary.
And finally, the person I believe whose legacy will last the longest: Justin Timberlake. Starting out in "The Mickey Mouse Club" and eventually N'Sync, no one would've thought he would be one of the biggest singers in the world. If he wasn't already an icon before, he definitely is after the release of "The 20/20 Experience."
If it isn't enough that the majority of his songs are over the average three- to four-minute length, each one has its own unique sound that makes it stand apart from the others in the album and from most songs in general.
So in reality, it's not that our generation's music is entirely horrible, because it's not. It has its perks and its flaws, as does any era.
However, music is something to be appreciated by everyone in a society. This music can define an era while also being able to carry on its message for as long as possible. And if a majority of artists fail to achieve that goal, they fail to unite over one cause that can blend many generations like nothing else can.