Review of the summer – Lana's Ultraviolence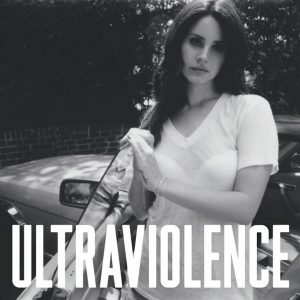 By Iulia Vesel
Opinion Editor
Lana Del Rey's devotion for the American Dream was declared three years ago, when Del Rey released her first LP, Born to Die. Since then, the "self-styled gangsta Nancy Sinatra" has been declaring her eternal love for unlovable boyfriends and unchasable dreams. Del Rey's latest album, Ultraviolence, keeps the tradition alive — only this time, Del Rey included Black Keys' producer, Dan Auerbach — and clings on self-destruction, possession, madness and glory.
The album opens with Cruel World, which describes her approach to love, without forgetting the symbolic "little red party dress." Her omnipresent bad boy is now her definition of a paradox, as she sings "I got your bible,/ And your gun."
Worthy of a James Bond movie soundtrack, Auerbach's guitar strings entangle brilliantly with her haunting, mysterious vocal in Shades of Cool, which can only mean she's obsessing over yet another long-lost love.
She pairs up her ideal love with the one in The Other Woman, a cover of the '50s hit. Now, her bad boy isn't that bad anymore, but unattainable, as she "can't get through his walls." Any trace of jealousy she had left comes out as she sings "And when he calls, he calls for me/ And not for you."
Her personal anthem doesn't come out until the graceful Sad Girl comes on, when she sings "I'm a sad girl,/I'm a bad girl." This wraps up an enormous chunk of Del Rey's core themes, as she spreads it around her entire album(s).
The track that named her entire album is probably one of the most controversial (that and Fucked My Way Up To The Top). She clings on a destructive relationship, romanticizing violence and madness, as she sings "He hit me and it felt like a kiss." She twists any normal conception of a relationship as she idealizes her flawed self ("I was filled with poison,/ But blessed with beauty and grace") and her self-destructive insanity. Her vulnerability is at its peaks here, and that's what makes it even more tragic.
As the tracklist goes on, you can hear her change from the childish, scared and dominated girl she presented herself as in Shades of Cool, Sad Girl and Ultraviolence into a dominant, powerful wave, but she keeps her haunting, melancholic sound intact.
Old Money is a genuine flashback to Young and Beautiful as she sings "Will you still love me when I shine,/ From words but not from beauty?", all on a soundtrack that resembles Franco Zefirelli's Love Theme (Romeo and Juliet's soundtrack). Not that big of a shocker, really, since she declared her inspiration and love for poetry and film noir.
She also declared feminism "an uninteresting concept," which is very much seen in Fucked my way up to the top. She already established a controversial image with her Cola song from Born to Die, so there really isn't much of a tragedy when a title like this gets thrown in. Here is also the best example of her change throughout the album. She changed from a vulnerable trophy mistress (no, not a wife) in Cruel World, Sad Girl and Ultraviolence to a dominant, confident and rather cocky one, claiming her right to the throne.
She takes on an arrogant image as she mocks every single bit of a hipster's core principles in Brooklyn Baby. It gets even more ironic when the mentioned hipsters make a personal anthem out of this, without realizing a single bit of sarcasm in the song.
A real life anthem is among the tracklist, though. She reaches the peak of her powerful side in Money, Power, Glory, and leaves us yet another defining song.
Del Rey packs up her bad boy love stories and the deepest desires she has for her beloved American Dream and wraps them up in a haunting, melancholic, sedated sound that dominates the entire album, regardless of what saints or whores she's talking about.