In My Ears- Mary Kate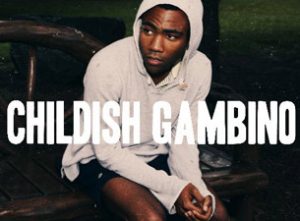 By Mary Kate Moloney
Executive Arts and Entertainment Editor
Who I'm listening to: Childish Gambino
Favorite Track: Sweatpants
Vibe: Hipster rap with obscure references and sexual innuendos
Similar To: Kid Cudi, Mac Miller, Chance the Rapper
 
Let me guess…you listen to Childish Gambino also? Let me guess again…you saw him at Lollapalooza this past summer and fell head over heals in love? Wow, that was predictable.
Although I did not attend this annual summer music festival, Lollapalooza did re-introduce me to this artist. After my friends safely returned home from the 3 day madness they were obsessed with playing his two popular songs, 3005 and Sweatpants. Usually the repetitiveness would irk me, but as I listened I was impressed.
If you know anything about 17 year old girls, you know that our cruise sessions are sacred, only high quality music is allowed to be played. Our go-to car jams throughout August were all by Gambino, we would rotate through our playlist again and again. It seemed as though every song we heard by him was soon added to the mix, until we realized Gambino isn't some newb at all.
My freshman year (2011) Gambino released Heartbeat, a unique break up song because of it's amped up drums and synthesized beats. Heartbeat was a chart topper, yet Gambino didn't get much recognition. In 2012 he released his album, Royalty which did not attract much attention. It wasn't until 2013, when he released his most recent album, Because of the Internet, until he made a come back.
Because of the Internet features guests like Chance the Rapper and Jhene Aiko, and reached the number one spot on the Billboard's top rap album music chart. But Childish Gambino wasn't always hipster rapper Childish Gambino.
Donald Glover uses the stage name Childish Gambino in order to differentiate his music and writing career. Glover came up with the alias using Wu-Tang Clan's Name Generator (see below.) Glover grew up in Georgia and then attended New York University's Tisch School of the Arts, and earned his degree in dramatic writing. Glover went on to write for NBC's popular show 30 rock and he appeared as an actor on the show Community as college student, Troy Barnes.
Overall, Gambino's music is perfect if you enjoy inappropriate references and unique beats. He fills his songs with funny lines that are rated pg-13, yet proves profound points or displays relatable concepts. Give him a listen if you are into rap and don't get offended easily, but also give him a listen if you do.

Click this link to generate your Wu-Tang name!