In my ears- Eva
By Eva Schacht
Executive Online News Editor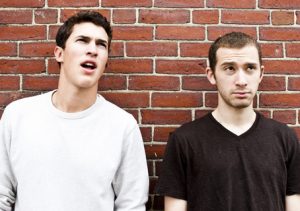 Who I'm listening to: Timeflies
Favorite Track: Fall
Vibe: makes you want to get up, dance and the occasional scream
Similar to: Gorilla Biscuits and Warzone
Formed in 2010, producer Rob Resnick and vocalist Cal Shapiro originally began playing in 2007 in a funk band that Resnick was a part of. Any teenager or young adult would agree that songs like All the way or All we got is time disconnects you from whatever you're doing and enchants you in the music and you're taken away to another world.
My favorite song from Timeflies is Fall. Listening to the song makes you slow down and just look at the world around you. Get lost in the music, not in the other things that you're doing.
Another one of my favorite songs is Alkaline. This song is different from many of Timeflies other songs. It has a more subtle and relaxing vibe about trying to find yourself and your destiny- a more deeper message than perhaps other songs.
Timeflies is still a relatively new band and hasn't been nominated for too many prestigious awards yet. However, their newest album, After Hours, had one song, I choose U, spent eight weeks on the Billboards Hot 100.
Overall, if you ever need to just disconnect from whatever you're doing, even just for a few minutes, just plug in some Timeflies and you're set.