Ellen's Vegetarian Entreés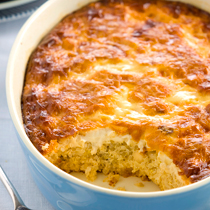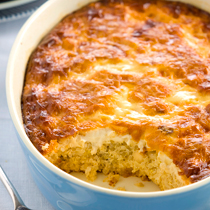 By Ellen Siefke
Editor-in-chief
Well, everyone, it's time we face the truth: this is my last edition of Ellen's Vegetarian Entreés. It's done. Terminado. Finito. Fini. Four years has come and gone faster than our former Online EIC can devour a pizza. I can still remember when I started writing this blog as a little freshman J2 student, eager to share my recipes with the world (or, at least, Prospect High School). Since then, I have covered anything from tofu to salads to desserts. I recognize that for many of you, my recipes are completely useless, but my hope is that at some point during these past four years, someone out there has learned or tried something.
Throughout the four years, I've tried to stray away from items that take a while to make or are overly complicated because I understand what it's like to live an extremely busy life with little time to sit down and watch TV for 15 minutes, let alone cook a meal. However, I'd like to end this blog on a sweet note with one of my personal favorite grains, quinoa. Basically, this is a quinoa-based variation of the traditional rice pudding, and it takes a bit of time to prepare. Be patient. I hope you enjoy. Thank you for being a loyal audience these four years.
Ingredients:
1 cup quinoa, cleaned (6 ounces)
6 cups water
2 eggs
2 egg whites
1 cup whole milk
1 teaspoon vanilla
¾ cup sugar, plus 1 tablespoon more for sprinkling
⅛ teaspoon salt
⅛ cup slivered almonds or ¼ cup chopped almonds
¼ cup dried currant (similar to raisins)
⅛ teaspoon cinnamon
Cooking spray
Instructions:
Prepare the quinoa by cleaning it. (If you're not familiar with quinoa, it's a grain and is cooked in a similar way to rice.) Place the quinoa in a bowl of water and rub the grain with your hands. Drain the water and fill the bowl again, repeating several times. You will know the quinoa is clean when the water is no longer milky.
Bring quinoa and 6 cups water to a boil in a large saucepan.
Reduce the heat and let simmer, uncovered, until the quinoa is translucent. This will take between 13 and 15 minutes.
Drain well in a sieve.
Preheat oven to 350°F.
Whisk together eggs, egg whites, milk, vanilla, sugar and salt in a large bowl until just combined.
Mix in quinoa, nuts and currants.
Pour the mixture into a buttered nine-inch square baking pan prepared with a coat of cooking spray.
Stir together cinnamon and remaining tablespoon sugar and sprinkle over top of pudding.
Bake around 40 minutes. You will know when the pudding is done when you can insert a toothpick or knife in the center and it comes out clean.
Serve warm and enjoy!