By Wyatt Dojutrek, sports editor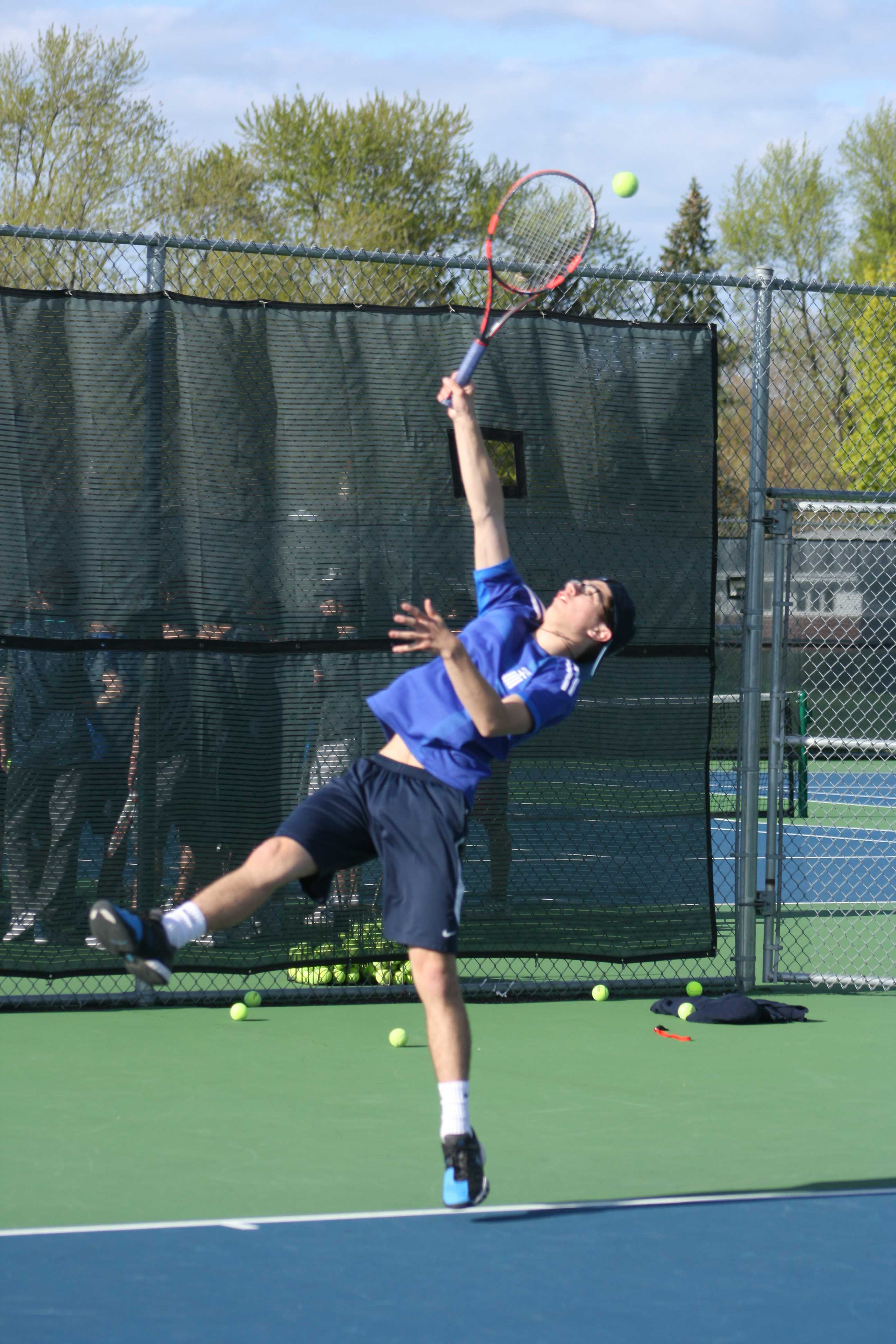 The varsity boys' tennis team in their first weekend invite of the season placed second at the Hersey Tennis Invite on April 8.
Rathe thinks that the team played extremely well during the invite.
"I think we played great at that invite," Rathe said. "I think that this invite in particular was a challenge for us to see where we are as a team."
Junior Noah Helstrom and junior Peter Velic stepped up to that challenge by winning a key third set tiebreaker to defeat Fremd 4-3, and helped the Knights advance to the final.
However the team was defeated by Glenbard West in the final by a score of 4-3.
Rathe believed that the meet exceeded his expectations after the team's struggles last season.
"Last season in this tournament, we won only one match," Rathe said. "I thought we played OK during the invite last year, but I think we did a good job this season."
Even though the team finished in second place at the invite, Rathe believes that there is still room to get better for the team.
"I think that we have to get more consistent with our overall play," Rathe said. "I think that we need to keep being aggressive in matches, and when we play these teams from the north shore like Barrington and Warren, we have to be consistent the entire match."
The Knights faced both Barrington and Warren in their Knights Tennis Invite on April 15.
The team placed sixth at their own invite.
According to head coach Brad Rathe, this invite was loaded with multiple teams who are state powerhouses.
"These teams that we faced are simply the best of the best," Rathe said. "We saw the best guys from Barrington, and the best guys from Highland Park, so some really good players."
Rathe believed that the Knights exceeded his thoughts on how well the team played at their last two invites.
"I think they have exceeded our expectations," Rathe said. "We had a pretty good season last year, and I think we have the chance to be even better this season."