By Ayse Eldes, copy editor 
Harvard, day 1                  
After pe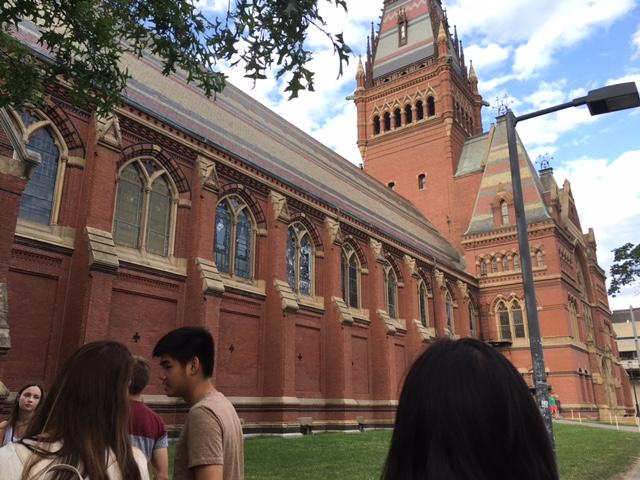 rilously waiting 10 hours for my roommate to arrive, we took our first journey to eat at Annenberg Hall. My group proctor, a grad student from Virginia tech, informed us that the dining hall, with stained glass and rows of chandeliers, is rumored to have some correlation with the dining hall in
Hogwarts. Although they haven't gotten close to making the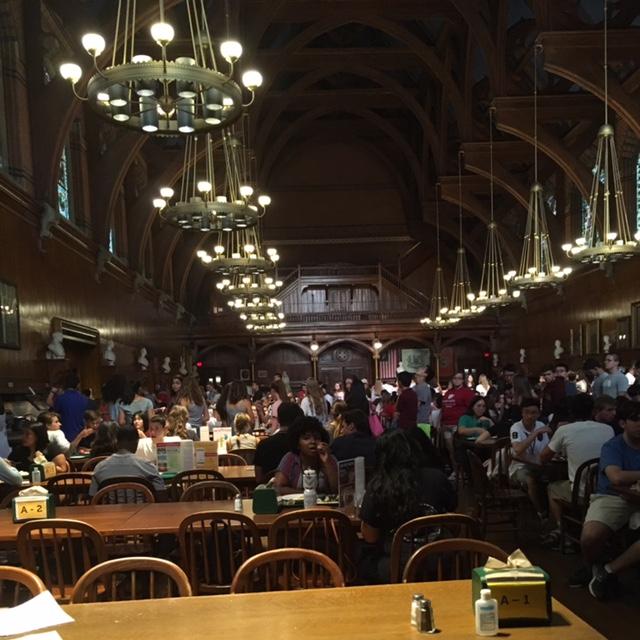 food in front of you disappear, the hall's beautiful architecture was enough to convince me of a magical history. While there was a wide variety of food and intricate menu at Annenberg, few of the summer school students were fond of it. However, the exclusivity of dining there for Harvard students was enough to attract us for every meal.

Harvard, day 2
Day two on campus consisted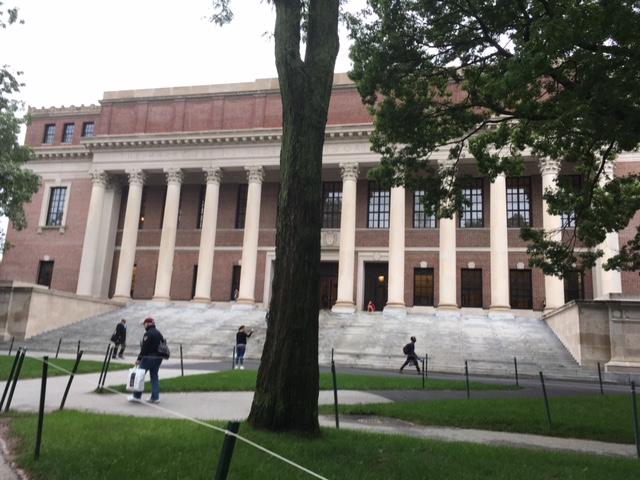 of a nerdy library-discovery at Widener Library located in Harvard Yard. I woke up early to explore the library until class with another summer school student I had befriended. After roaming around six maze-like dark floors of bookshelves, we discovered that the library had a separate building of books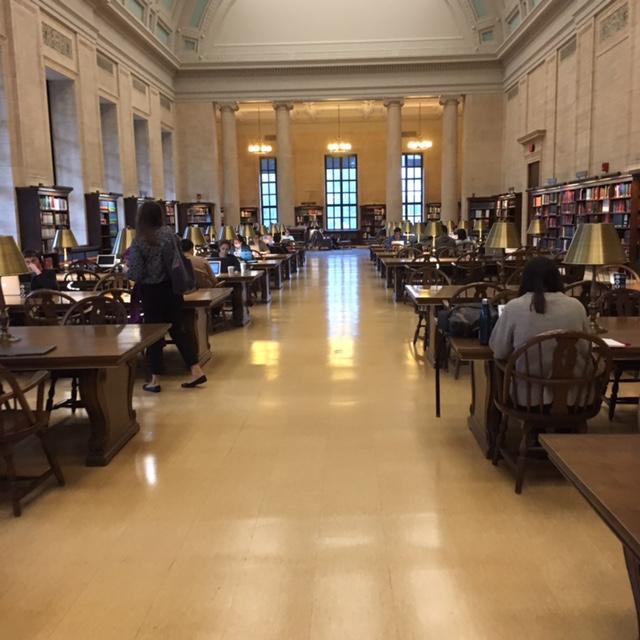 underground, which we reached through a tunnel aftertaking an elevator down four floors from the main level. I'd definitely recommend the library to bookworms and anyone who's into roaming through creepy corridors.
Harvard, day 4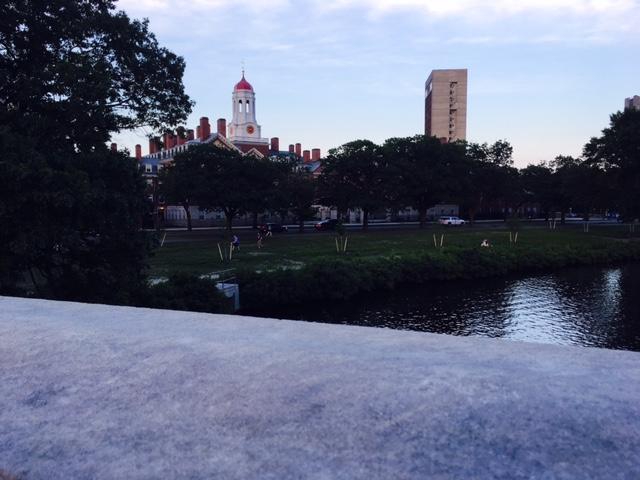 After a three-hour class discussion of Justice Holmes's conflicting and complex view of law, I wanted to do something relaxing. My friends and I went back to our dorm and finally took a walk along the Charles River, of which we had a perfect view from our dorm rooms. Although the university's campus is full of beautiful architecture and a plethora of sites for shopping and history buffs, the river offered an escape to nature and a break from the Harvard "bubble".

Boston, days 8 and 9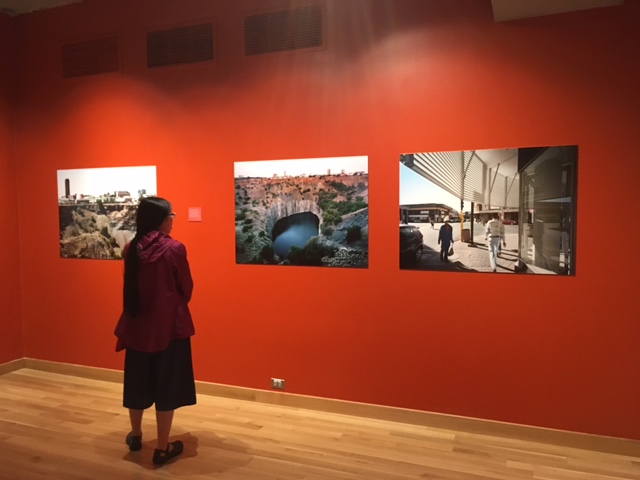 With no class on weekends, My friends and I dedicated our entire days to exploring the plethora of museums on and around campus. Harvard ID holders had free admission to campus museums so we started with the Harvard Peabody Archeology museum and ended on Sunday with the Boston Museum of Science. We were amazed at how the campus museums also display student work and exhibits related to the university's studies. Out of the approximate five museums we visited, I would primarily recommend the Harvard Museum of Fine Arts because of its wide array of art from different time periods and global regions.
Harvard, last day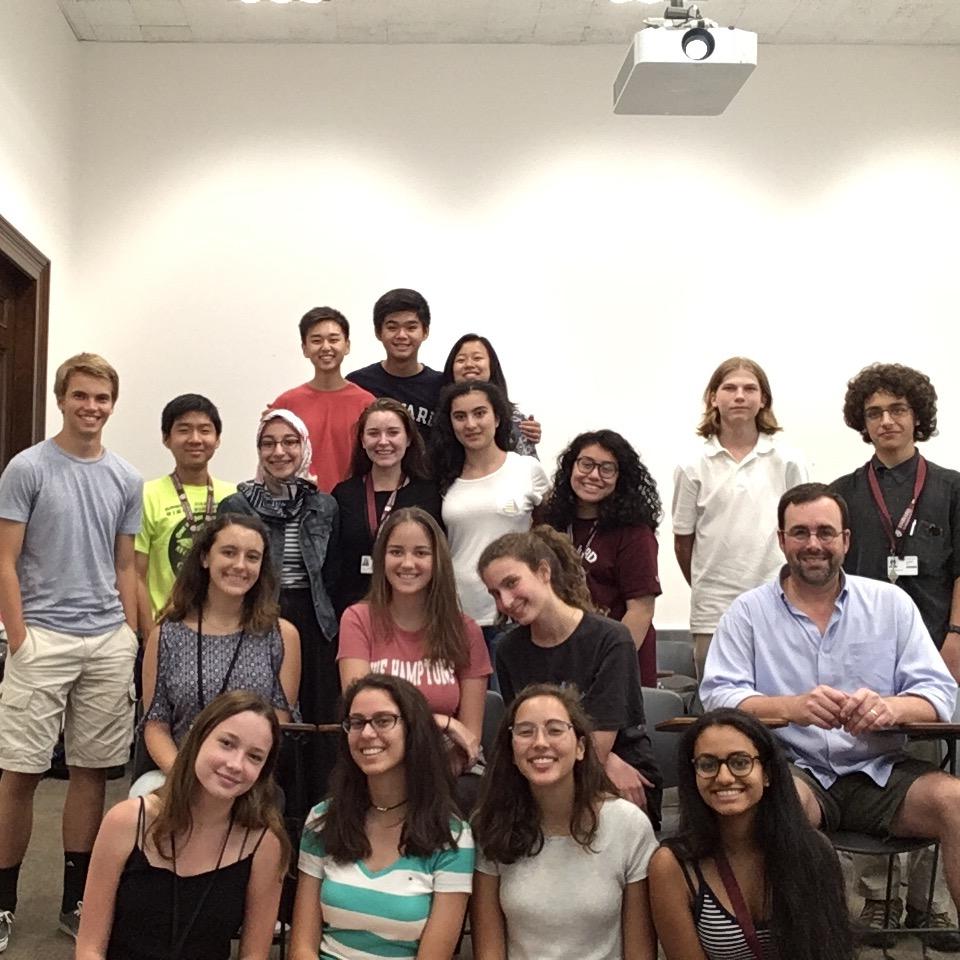 The dreaded last day was full of bittersweet celebrations of new friendships and sorrowful goodbyes. The two weeks allowed me to make
friends from all over the world who also enjoy nerdy environments. Although the academic portion of Harvard's summer school program was intense, the course I took was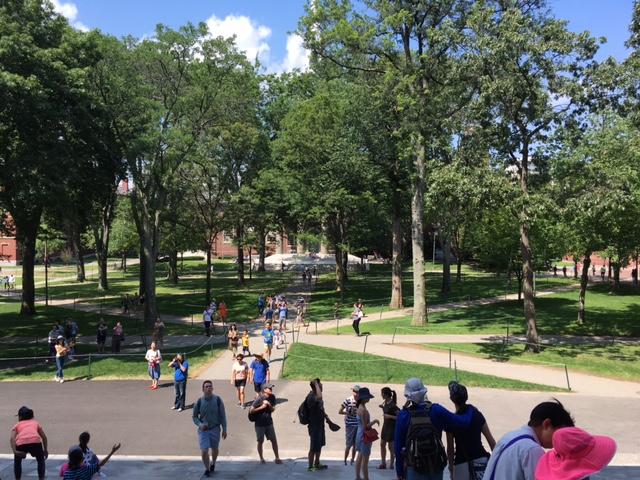 very engaging and enjoyable. The program is very flexible as to what students wish to do outside of classes and I recommend it to anyone who wants to have fun in an academically engaging environment.