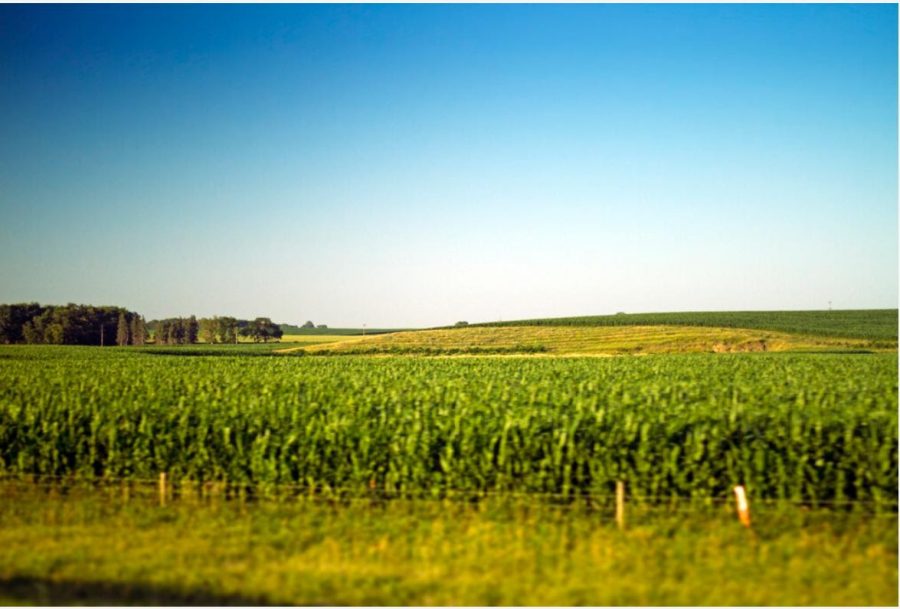 A Game for Hollywood… or Iowa
August 31, 2021
"If you build, he will come." Those are the famous words from the movie "Field of Dreams," filmed in 1989. Major League Baseball did build a stadium in Dyersville, Iowa where they filmed the movie and 8,000 fans showed up for debatably the greatest baseball game ever between the Chicago White Sox and the New York Yankees. 
Everything the MLB did about this game was perfect. To the nostalgia of the movie, the way the players entered, and Hollywood's ending. 
The MLB built the stadium right beside the actual stadium from the movie. Watching the game on TV you saw the original field and you saw people having a catch on it. 
The coolest part of the whole game was the introduction. It was Kevin Casner, the star of the movie walking on the field and then he just stopped. Then, the players on the White Sox and Yankees walking through the cornfields just like the movie was possibly the coolest introduction to any baseball game ever and any sporting event too. 
Right before Costner was talking to fans and He said " Is this heaven", and the fans said, " No it's Iowa". That quote is the most famous quote from the movie. That moment gave me chills and I was just watching it at my house. I can't even imagine that moment at the field. 
During all of the commercials, there was always a little scene from the movie. It was like I was watching a movie. 
The actual game was an all-time classic game that I will tell my kids that I watched.
Home runs flew into the great cornfields. Each team had 4 home runs each. With the game-winning run came on a home run. 
The game went back and forth. The White Sox took an early lead with a Jose Abreu solo home run. 
In the top of the third inning, Aaron Judge crushed a three-run home run to put the Yankees up to 3 to 1. In the bottom of the third inning, the White Sox jumped on top 5 to 3 behind Eloy Jimenez's three-run home run. 
In the top of the ninth inning, the White Sox were up 7 to 4 where both Judge and Giancarlo Stanton crushed two-run homers each to put the Yankees up top.
It was the bottom of the ninth. An 8 to 7 game with the Yankees leading. Zack Britton is on the mound with Time Anderson batting with a guy on first base. The first pitch Britton threw Anderson he swung and took him deep into the cornfields of Dyersville, putting the White Sox on top 9-8. The perfect way to end a perfect game.