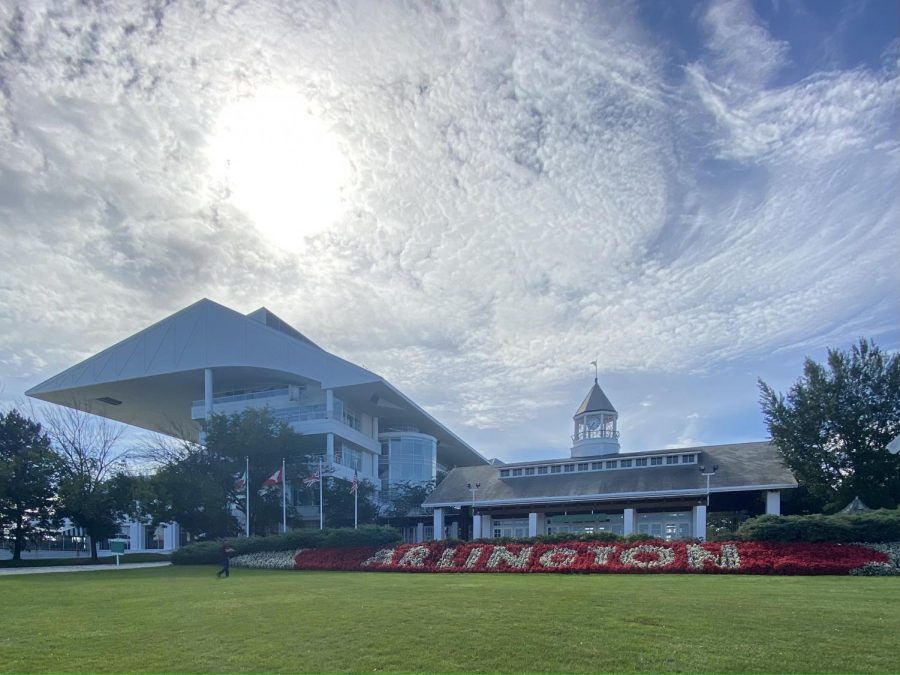 Bears in Da Heights?
September 29, 2021
There has been a bear sighting in Arlington Hts.
On Wednesday, Sept. 29 the Bears announced that they have come to an agreement to purchase the 326 acres that make up the Arlington International Racecourse. 
This comes after the Bears put in a bid for the racecourse on June 17 following growing tensions with the Chicago Park District and Mayor Lori Lightfoot.
Soldier Field is the smallest venue in the NFL with one of the most sub-par stadiums in the league. The Bears have asked the city for accommodations for their team and stadium multiple times, but have not received the answers they are looking for.
Lightfoot has stayed put on her belief that the Bears needs are less important in comparison to other issues facing the city.
"In a time where we're going through a recovery from an epic economic meltdown as a result of COVID-19, we've got to be smart about how we spend taxpayers' dollars and I intend to do just that," Lightfoot said in an article posted by the Chicago Sun-Times.
However, that stance has pushed the Bears to do something that Bears Chairman George McCaskey wanted to do all the way back in the '70s: move to Arlington Heights.
Arlington Heights Mayor Tom Hayes has been an advocate for the Bears making the move to Arlington and released his own statement on the Bears purchase.
"I could not be more excited about the news that the Chicago Bears have signed a Purchase and Sale Agreement to buy the Arlington Park property in our community," Hayes said in a press release. "My goal for any redevelopment has always been to put this prime piece of real estate to its highest and best use, and I can't think of a higher and better use than this one."
Whether the Bears decide to build a stadium on their newly acquired lot or just use it as a bargaining chip is yet to be determined, but this purchase shines a bit of light on what has so far been a dark season.