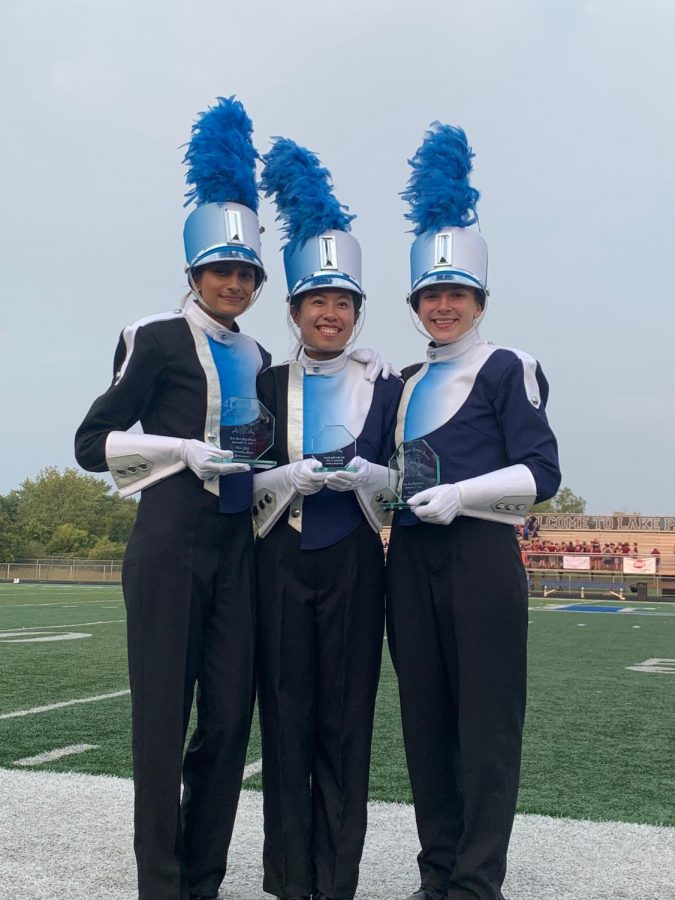 Knights Celebrate the 25th Annual Knight of Champions
October 2, 2021
Oct. 2 is the 25th annual Knight of Champions Marching Band Festival at George Gattas Memorial stadium. The festival will consist of 13 high school bands performing their shows for first, second and third place trophies. There will be two other schools in the district performing at the event, Elk Grove and Rolling Meadows. The gates open at 12:30 and the festival lasts all the way to six oclock in the evening. Tickets are $12 for adults, $8 for students and seniors, with families of four paying $30 and children under four going for free. 
For Prospect's band director, Chris Barnum, this will be his 16th Knight of Champions festival. Barnum describes the event as a great opportunity to perform in front of the home crowd to be judged on how they are performing and to give other schools a great time to perform as well.
"It is both a chance for us to put on a great event for these other bands and a great chance for our own band to put on a great performance as well as to look forward to future competitions," Barnum said.
The event will be filled with the talents of the many bands performing. Barnum has high expectations for his band to be top notch even though they will not be receiving awards for their performance due to being the host of this competition. He describes the differences of performing for a marching band crowd instead of the school body.
"It's been a couple weeks since we had a competition," Barnum said. "We've had our football game performances and it's been great to get in front of a crowd, but it's always a little bit different when there's a marching band crowd because it is specifically what they want to see." 
Ian Galloway, a senior and section leader for the Marching Knights drumline, still takes the event seriously just like any other competition they would normally have.
"Even though we aren't competing ourselves, it's still a pretty big event," Galloway said. "We get the opportunity to host an event like ones we go to all the time, so it's kinda like giving back to our community of fellow band kids."  
Cynthia Ciupeiu, a junior who is in the Knights color guard, explains how this event is so great for bonding, creating chemistry and memories.
"Knight of Champions is such an amazing way for our Knights to bond with each other and others you've never formally met before," Ciupeiu said. "It also shows that though we have a show of our own, we are not alone. Watching other schools' marching bands come in and perform at our own school brings joy to my heart. I find it fascinating to watch others perform because in each show, there's a deeper meaning to it."
Although the Marching Knights performance will be an exhibition and will not count for anything, to Galloway and Ciupeiu that doesn't make a slight difference to them as it is still an event that they want to give their one hundred percent in.
"It is a huge event because we are holding our very own competition and having company is always a big deal. Sharing and introducing our school with others gives others a sense of how wonderful our school spirit and environment really is," Ciupeiu said.
Galloway thinks that for him and the rest of his drumline, Knight of Champions is great practice for getting prepared for their next competitions. 
"Even though it's not a competition for us, playing in front of a crowd isn't a normal thing, so the more exposed we are the better it is for us," Galloway said.
For Ciupeiu, Knights of Champions isn't just a benefit for the Marching Knights but for others as well.
"Knights of Champions benefits Prospect's marching band by encouraging creativity, socialization and building friendships with others (from Prospect or not), and it builds respect throughout our many diverse communities," Ciupeiu said.