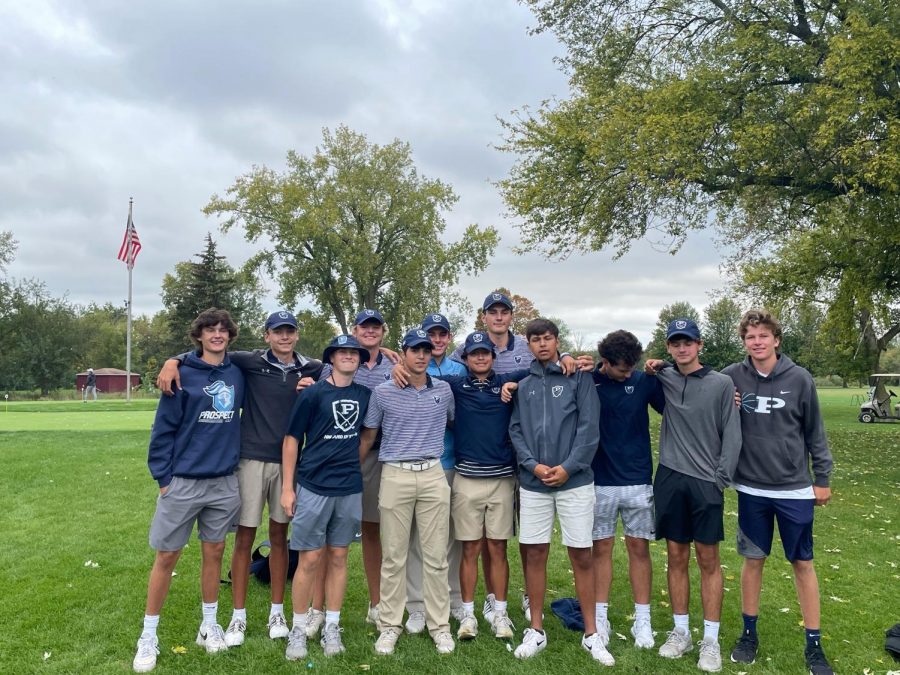 Headin' South
Boys' golf team qualifies for state
October 5, 2021
The boys' golf team is headed downstate after placing third in sectionals.
Making the most of their opportunity, the Knights shot a 303 and were able to qualify for state.
Leading the team was sophomore Luke Kruger shot a 1 under par 71. Kruger also finished in third place and earned himself to be named a "sectional medalist."
After a successful season, Junior Jack Friar looked back on some of the difficulties the team faced throughout the year.
"Some of the obstacles that we have had to overcome is that in the middle of our season the whole team was playing poorly, but we kept working hard to get where we are now," Friar said.
The Knights finished up conference play by finishing second in the conference behind Barrington.
Moving to the regional match, Prospect defeated seven other schools taking first by 10 strokes and shooting a 307.
Both sophomore Luke Kruger and senior Joe Minelli finished as regional medalists.
The Knights look to carry their winning momentum into State but are extremely proud of how far they've come as a team this year.
"This is very important for the team as this is the first time in a long time that Boys Golf has made it to state as a team. And we also have been through this together and supported each other the whole time," Friar said.