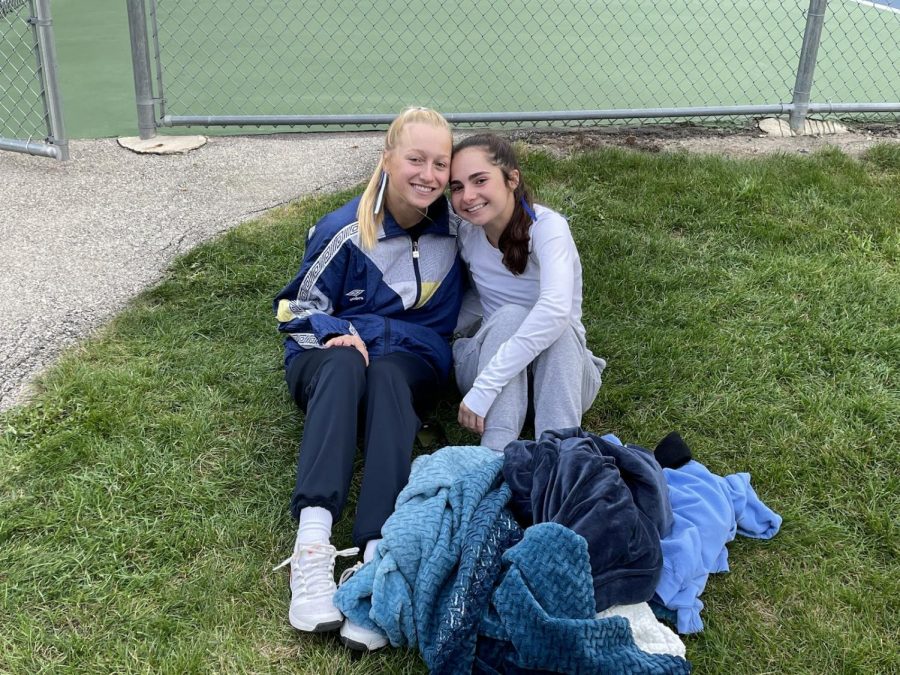 Girls' Tennis State Match Comes Home to Prospect
October 27, 2021
Over the weekend of Oct. 21 – 24, the Prospect girls' tennis duo of Katherine Doyle and Natalie Katsaros were competing in state. On Thursday Oct. 21 the state match was held at Prospect. This was the first time since the 2012 – 2013 season that the girls' tennis team went to state. 
"It was different and a really cool atmosphere," head coach Mike McColaugh said. "For them getting to play at home, a lot of excitement and nerves. Our girls came ready to play."
The duo finished in the top 32, which is 25-32 in the whole state of Illinois. The way the state tournament works is it is a double elimination tournament. 
After winning the first round against Lockport High School 6-3 and 6-2, the duo was in a good spot, but in the second round the duo lost a tough match to Glenbrook North High School, 6-3 and 6-0. This means they needed to win to move on. 
"[I had] a lot of nerves because in the back of my mind [that] this could be my last match," Doyle said. "It made us try even harder on the third match." 
In the third round the duo won against Grant High School 6-1 and 6-0. They sadly lost a tough one to Bloomington High School 6-0 and 6-4. 
"The constant support from my teammates. We were all very close this year," Doyle said. "We did a lot of special things for each other that we didn't do in the past."