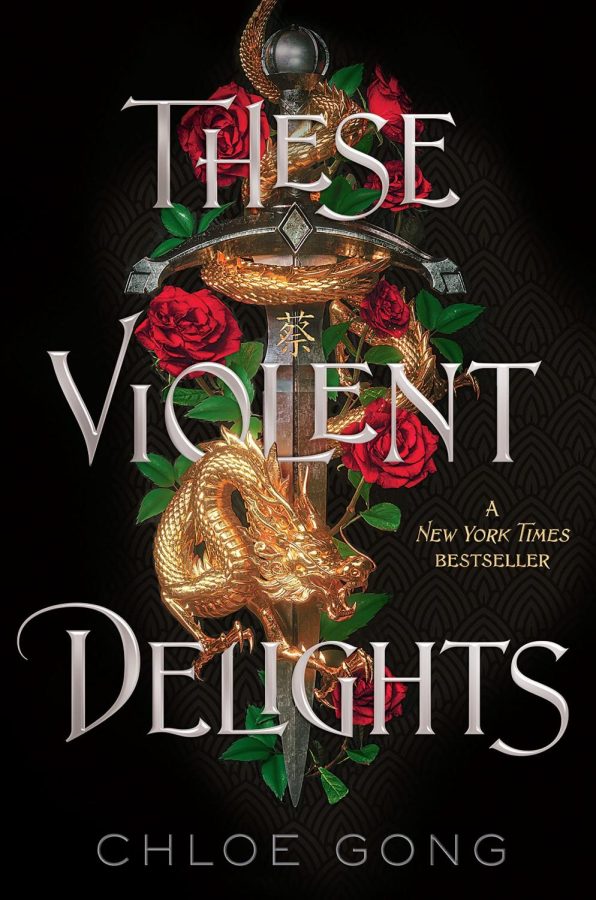 Chole Gong's Debut Duology Review
January 21, 2022
A madness silently overtaking the streets of Shanghai. A young, female heir to the Scarlet Gang returns home in hopes of earning her family's favor. The heir to the White Flowers, along with his two best friends, doesn't recognize himself or the girl he once loved. The story of Juliette Cai and Roma Montagov is one everyone knows, yet somehow one no one expected.
Chloe Gong's debut novel These Violent Delights is a wonderful mix of romance and history. Her historical take on the classic Romeo and Juliet is fantastic. In all honesty, when I first got this book, I was worried it would be stale. The same story that many great authors have tried to put a spin on, but failed. Gong's refreshing take on the classic story surprised me.
 She picked up the old English characters and placed them in the divided streets of 1920's Shanghai. 
With Juliette Cai of the Scarlet Gang and Roma Montagov of the rival White Flowers, she uses the duology of These Violent Delights and its sequel Our Violent Ends to take the reader into the gang ridden streets of Shanghai as former lovers Roma and Juliette reconnect to fight a madness creeping through the city. 
They face the challenge of Nationalist against Communist disagreements, foreigners invading their lands, and the bustling, if not slightly devious, gang system. Families that hate each other, drama within the families, and an understanding between two hateful ex-lovers leads to a chase of a madness across the city and a web of lies and loss that follow in their path. But how does someone fight a madness? That's for Juliette and Roma to figure out. 
Gong carefully works in her take on the dangerous Shanghai as she takes you on a history lesson. She expertly portrays the unrest that the city faced in the late 20's and early 30's. I worried that the setting would put such a dark spin on the story, that the romance wouldn't read properly, but I am glad to say that I was wrong.
The characters are all beautifully written lights within the dark Shanghai. They all have strong, developed personalities that come through in every word they say and every step they take. Gong also beautifully portrays the unrest, not only between, but within the families. One grieving the loss of their matriarch, one whose heir has to fight for her respect since her male cousin always seems to have the favor of the family, sisters torn apart by loss and a grieving father, a young girl looking for her place in the world, and two boys who are unknowingly falling for each other.
These are the books for anyone who enjoys a well written romance or an exciting historical fiction. I have read many takes on Romeo and Juliette, but none that I've loved as much as this. I look for something to compare these books to, but nothing seems good enough. Not a plain romance, not a simple adventure, and not a singularly historical fiction. This book is unique in the way Gong incorporates the history. 
In her author's note, she details the true history of Shanghai that inspired her stories. How the Nationalist versus Communist fight was a deadly and very impactful part of history. How the foreigners that are described by Roma and Juliette are truly a part of history. They come from a Chinese loss in the Opium Wars and unfair treaties on the back end. How Shanghai, because of these previous circumstances, was actually run by gangsters. How the Shanghai Massacre describes at the end of Our Violent Ends was truly a massacre that sparked the beginning of the Chinese Civil War and how a gang did form an alliance with foreigners to purge communists from the Kuomintang. 
The true historical background of this story gives it more life and helps you really enter the story. I loved the way this story kept me guessing. Yes, I know what happens to Romeo and Juliet, but for some reason, Gong's characters are different. They are thieves and murderers, but only teenagers. They belong to a world that tells them every day that they can't belong. Roma and Juliette took me on a whirling adventure through 1926 Shanghai, and I loved every moment of it.
It is rumored that a new companion series will be released in the near future, and I excitedly await that day. I can say that in the meantime, I will be re-reading both of these novels. Gong's debut duology was a smash hit with all readers. It captivated audiences, drawing them with the glitz and glamor of Shanghai, and holding them with the suspense of adventure and a blossoming romance. 
Her first book These Violent Delights, which was released in November of 2020, received four stars on good reads and its sequel Our Violent Ends, which was released in November of 2021, received a 4.6 on goodreads. Gong's books began appearing on every bookshelf and in every bookstore across the country. I have no doubt that her next story, whatever it may be, will be written just as well. My vote: A beautiful debut with potential for much more.