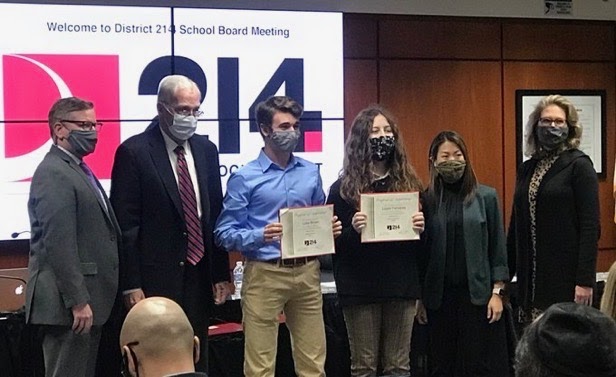 The Perfect Score
February 4, 2022
On April 18, 2021, Senior Luke Brown took the ACT in a hotel ballroom at the Westin Chicago North Shore. Even though Brown took the test in a strange place, he didn't let that affect him. Brown scored a perfect 36. 
Although he was fairly confident about the test after he took it, when he got his test results back almost two weeks later, he was incredulous with the result. 
"Honestly, I didn't believe it at first," Brown said. "I was like: 'Whoa, no way and I kind of had to take five minutes to process that.'"
His parents were also very pleased with Brown's success. 
"My parents were right in the room when I pulled it up and they were really happy with it. I've always kind of scored pretty high on standardized tests, so my mom was like: I knew you could do it," Brown said.
On the other hand, his friends, according to Brown, said sarcastically, "Oh, of course Luke got a 36," while also not quite believing it.
Because of his score, Brown also got recognized by the District 214 Board of Education. 
"It was a really nice gesture," Brown said. "I was happy to be recognized. It was kind of cool to just be able to attend a board meeting in general as I have never been before." 
With this recognition and score, Brown has applied to 10 schools, including the University of Illinois Urbana-Champaign, University of Purdue, and the University of Michigan.