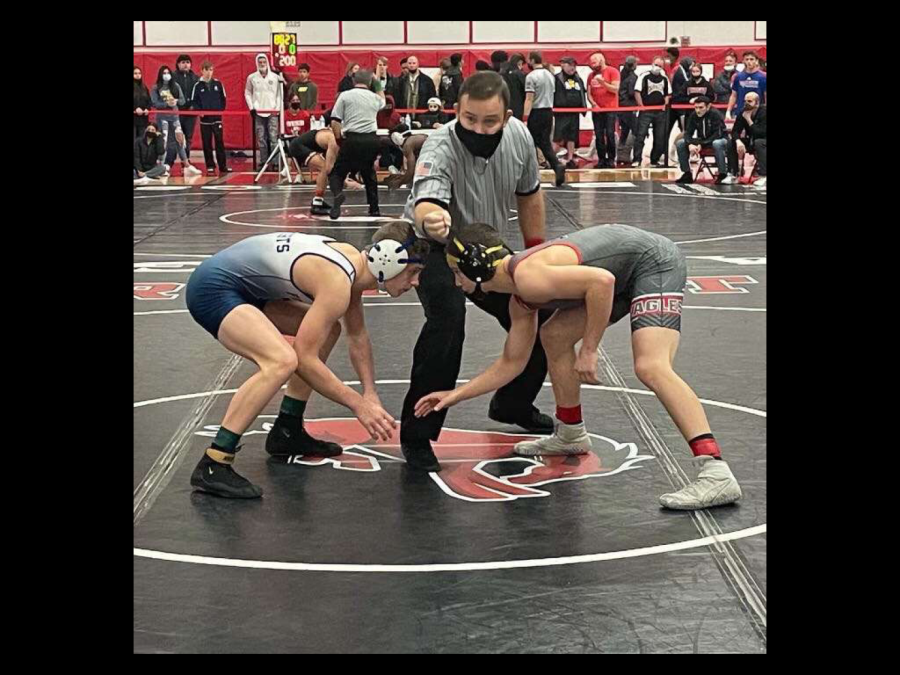 Rolling Into State
February 14, 2022
As the Knights approach state playoffs, there are several measures when taken into competition. There is an individual, and team state, both run through high school teams. 
For individual playoffs, regionals are February fifth, sectionals are the 11 and 12 , and state is 17, 18, and 19. The Knights leading wrestler, Junior Will Baysingar, has nothing but confidence heading into individual playoffs. 
"I'm feeling good," Baysingar said, "I don't have much competition until state, and at state I have a few contenders. I'll have the number two kid in the country most likely in the finals." 
As for the team, sectionals go down on the 22 of February, and state will occur on the 26. The Knights are holding their heads extremely high as they move into both sets of playoffs.