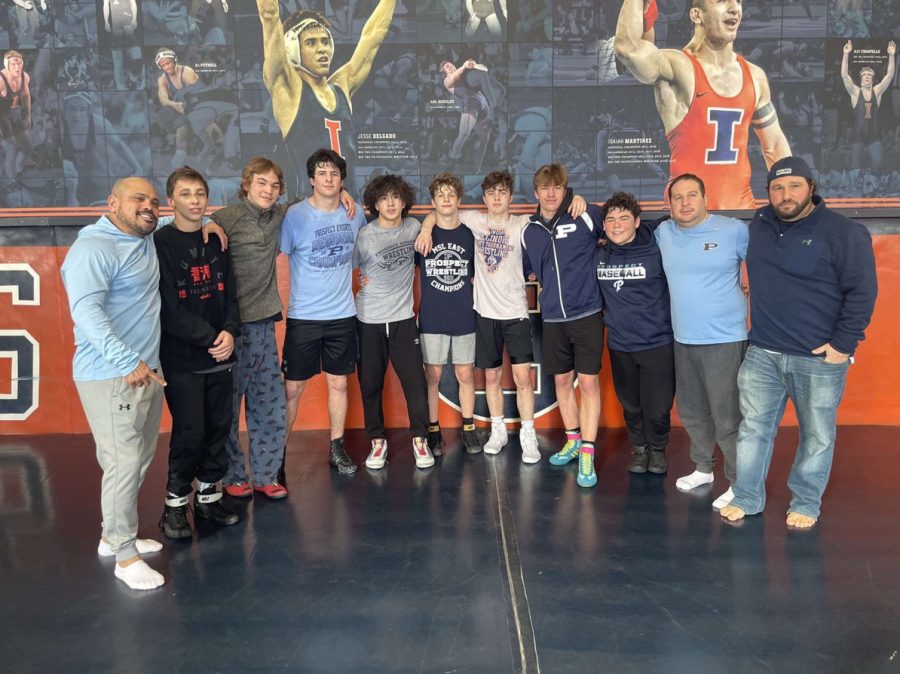 Wrestling Heads Down to Individual, Team State
February 25, 2022
The Prospect wrestling team took a trip down to Champaign Illinois for their yearly state wrestling (individual) tournament. The knights had five qualifiers all in different weight classes: Will Baysingar (132), Connor Munn (152), Joel Muehlenbeck (106), Tommy Miller (120) and Damien Puma (145). 
Knights top wrestler and University of Illinois commit Will Baysingar (junior) finished second in the state for the 132 weight class, after taking first his sophomore year. 
"Although I lost, I am proud of how much I have improved during this season. I will use this loss as training motivation so I can be champion next year," Baysingar said.
For team playoffs this week, the Knights also qualified for state and will compete this weekend. 
Moving forward for Baysingar and his senior year, he envisions great success from not only himself, but also his colleagues during their individual state run. 
As for wrestling coach John Joseph, he has full confidence that Baysingar will return and give himself an opportunity to win state next year. 
"I think any loss that anyone takes is gonna motivate them for the future but I know that's his ultimate goal," Joseph said.