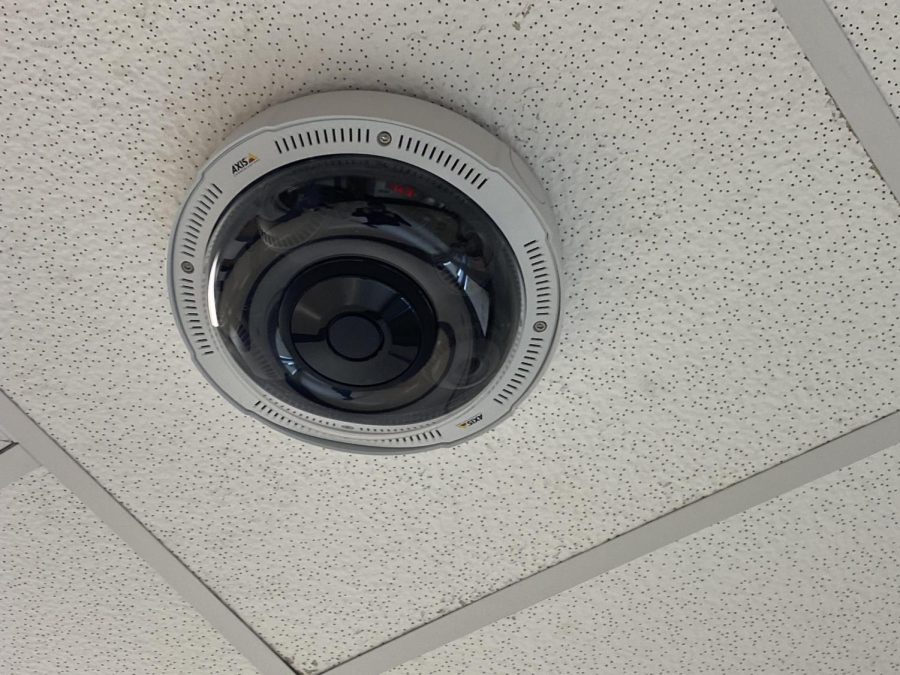 Tech staff updates security cameras
April 1, 2022
A number of Prospect's security cameras were replaced just recently over spring break, with roughly 70-80% being swapped out according to Tech Supervisor Kevin Kolcz. 
The district-wide change was made after a company was brought in to advise the technology staff about where to install new cameras, as well as about what camera would be best in that spot. 
While most of the new cameras were a simple one-to-one update so that security could benefit from the better camera quality, some were replaced with different types that contain four cameras in one, giving expanded angles in some locations.
Outside of this, Kolcz says, the cameras have no new functionalities, and the only other difference will be slightly tweaked view angles. 
While some of the installation was already completed over spring break, Kolcz estimates that it could take a couple more weeks before all the new cameras are in place.