"Andor" premiere review: A great and/or amazing return to form
September 25, 2022
In the age of the blockbuster franchise, obvious dips in quality between series' television, film and video game adaptations have become all but inevitable. Namely, the title of "Disney+ original series" has lost much of the luster it once claimed to possess; to think the makers of revered classics like "Forky Asks a Question" could have fallen so far is surprising, but it's increasingly hard to deny that the release of something like "She-Hulk: Attorney at Law" doesn't carry nearly the same oomph that "Wandavision" managed to over a year and a half ago.
In terms of the platform's Star Wars-related offerings, things are even more dire: the franchise's last two series, "The Book of Boba Fett" and "Kenobi," were almost universally criticized for their dull directing, uninspired and aimless stories and, perhaps above all else, cheap-feeling quality. These didn't feel like groundbreaking, meaningful entries to the Star Wars canon; they felt like throwaway side projects whose sole purpose was to give you the extreme capitalistic pleasure of owning a LEGO set of Boba Fett riding a Rancor. Riveting stuff.
With the announcement of "Andor," there was little reason for hope in this department: not only were we getting what would surely be another lazy and uninteresting corporate product meant to sell merch and pad out Disney+'s catalogue, this time the main character didn't even have a jetpack!
And yet against all odds, the series, which released its three-episode premiere on Disney+ on Wednesday, managed to surpass any and all expectations and become one of the single best shows on the platform, period.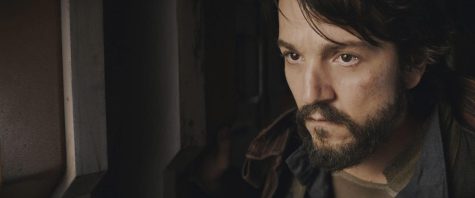 The show follows the titular Cassian Andor, played by Diego Luna, as he struggles to survive and find answers to his family's whereabouts under the Empire's growing thumb in a post-Revenge-of-the-Sith galaxy. By the end of this and an already-in-development second season, it's been promised that Andor will transform into the character already seen in "Rogue One: A Star Wars Story."
Despite its connection to the aforementioned movie, however, "Andor" is perhaps the first Disney project in a long, long time that feels utterly confident in its own identity and able to stand on its own without regularly referencing and paying homage to past projects. 
Gone are the constant blink-and-you'll-miss-it appearances of characters that had previously appeared for a full two seconds in a movie from 40 years ago. Gone are the plotlines that serve no other purpose except to set up further spinoffs. Gone are the days where Boba Fett is sidelined on a show that bears his own godforsaken name. 
Instead, "Andor" relies solely on the strength of its writing and its characters to tell its story, and the end result is nothing short of a miracle. 
From the opening 10 minutes alone, it's clear "Andor" is different. The lighting is dynamic and never looks staged; the sets feel real and lived-in; the dialogue is tight and delivered with gusto; everything about the show's style and direction points to an end result that feels like a true, honest-to-goodness Star Wars show. 
Every scene feels like it matters, from the tensest of shootouts to the tiniest of conversations; there are no moments that seem like they were added in solely to pad out the show's runtime or unrelated subplots that take the story nowhere. 
This strong sense of purpose and urgency is largely thanks to the performances: Luna himself slips effortlessly into the role of Cassian, and his excellent screen presence is matched by countless other strong showings from the rest of the cast. Syril Karn, played by Kyle Soller, a security officer who has charged himself with hunting down Cassian after a mishap in the first episode, in particular makes for an exciting and memorable villain who reaches such levels of over-the-top villainy that he (almost) becomes difficult to take seriously.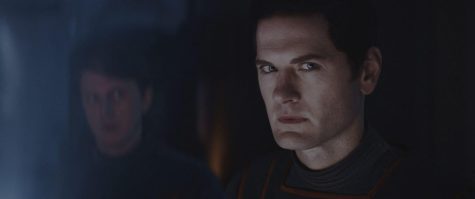 The phenomenal acting is tied together beautifully with the show's top-notch production that far surpasses anything seen in the shows that came before it. For example, any given "crowd scene" from "Kenobi" felt more or less like a dusty open square with a bunch of regular people in weird clothes. In contrast, "Andor's" central town is populated with a variety of creatures and a plethora of oddball buildings, all connected through a winding and complex system of streets and alleys. 
The show never stops to dwell on these things, however, constantly moving forward and finding new ways to increase the drama and intrigue; the fact that there are this many moving parts just three episodes in speaks volumes about how much better the series is at pacing its story throughout its entire run than something like "The Book of Boba Fett."
While it's admittedly hard to raise up "Andor's" strengths without tearing down its predecessors, it's difficult to overstate how much more grounded, dramatic and exciting the new series is compared to what came before. It feels like there's a true reason to watch the show outside of simply finding out what happens to Character XYZ from Previous Property 123; it's immediately clear from the get-go that this is a show with something to say, rather than just an agenda to push.
 Only three episodes in, "Andor" manages to do what many thought impossible; it makes Star Wars fresh again. The joy of seeing a new batch of memorable characters that you enjoy watching go on exciting space adventures is something that has been missing from so many recent entries in the franchise that it's almost jarring to see the premise executed with such heart and flavor in the new show. 
If the rest of the 12-episode series turns out as well as its premiere, "Andor" is sure to go down as not just a great Star Wars show, but a great show in general. Riveting stuff.