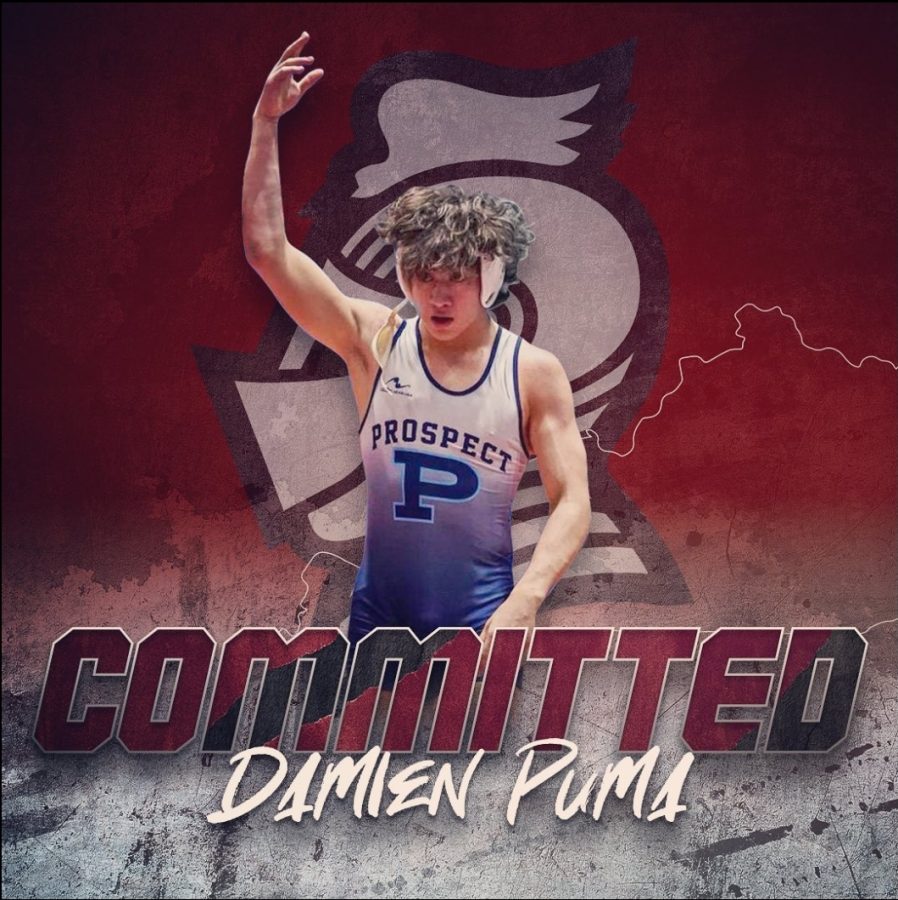 Damien Puma – Wrestling
Q: Where did you commit and for what sport?
A: "Bellarmine University in Louisville, Kentucky for NCAA Division I Wrestling."
Q: What led you to make this decision to play a sport in college?
A: "I always loved wrestling. My dad got me into the sport because he used to wrestle in high school… I just kept grinding with it, and kept holding on to it, and my goal was always to wrestle in college. And I'm just really excited to finally achieve this goal, which I'm really passionate about."
Q: Why did you choose this college?
A: "It marked a lot of checkboxes. It had the majors I wanted. It was wonderful; the weather, the food. I have family in Kentucky, so it's really nice to have some family down there for some support. They have wrestling of course. I love the coaches, I love the team, they're really nice, very Southern hospitality, which I absolutely love. It was absolutely fantastic down there." 
Q: What are you looking forward to about wrestling in college next year?
A: "I am looking forward to the challenges, that's a part of life, being challenged everyday, and to see how I work around them."
Q: Who do you have to thank for helping you on this journey for your athletic career?
A: "I would like to thank the Bellarmine coach, Ned Shuck. He's helped me out a lot. He got me into the program, got me into the school, and I am thankful for him. I am thankful for my mom and dad, of course. I am thankful for the Prospect wrestling program, Coach Joseph, Coach Zepeda, and Coach Keller, and especially my teammates: William Baysingar, Lennon Steinkuehler, Joel Muehlenbeck, Connor Munn, Nathan Lopez, all those guys, because they push me everyday in the practice room and I'm just really grateful for them, and I just don't know where I would be without them."