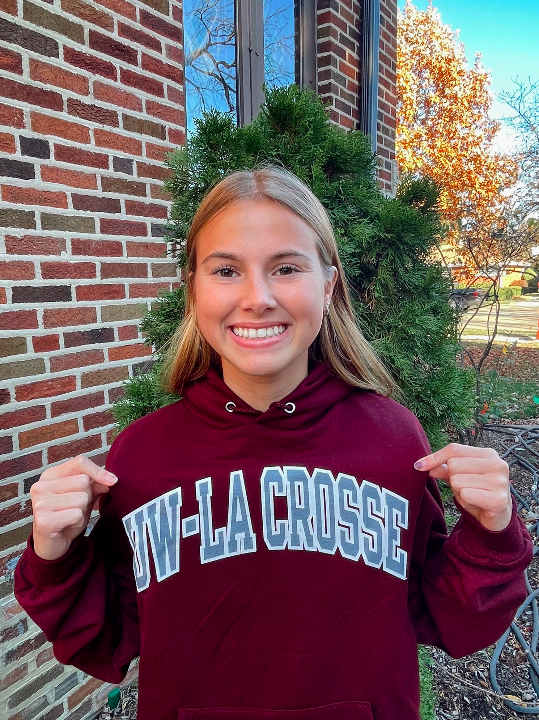 Jillian Sawadski – Soccer
Q: Where did you commit and for what sport?
A: "I committed to University of Wisconsin La-Crosse for soccer."
Q: What led you to make this decision to play a sport in college?
A: "It's always kind of been a dream of mine and I always wanted to play soccer and college and I wasn't ready to stop playing soccer, so I just decided that playing soccer in college is something I want to do."
Q: Why did you choose this college?
A: "I saw that they had a really great program, so I went to an ID camp and I really liked the campus and the team when I went. Then I went for a visit and stayed with a player and I feel like that just made the experience so much better and I was able to see what it's like as a student there, what it's like to be part of the team and I feel like they just made me fall in love with the campus and the program."
Q: What are you looking forward to about playing a sport in college next year?
A: "I'm looking forward to having a team and having a great bond with them and getting to meet a bunch of new people and just getting to travel around with them and being with them every day. I think that's gonna be really fun."
Q: Who do you have to thank for helping you on this journey for your athletic career?
A: "Definitely my parents most because they helped me with the recruiting process a lot. They helped me find schools and they took me to all my practices and tournaments and showcases so I feel like I definitely thank them the most and all my coaches, too, for helping me get where I am today and helping me have the skills that I have."