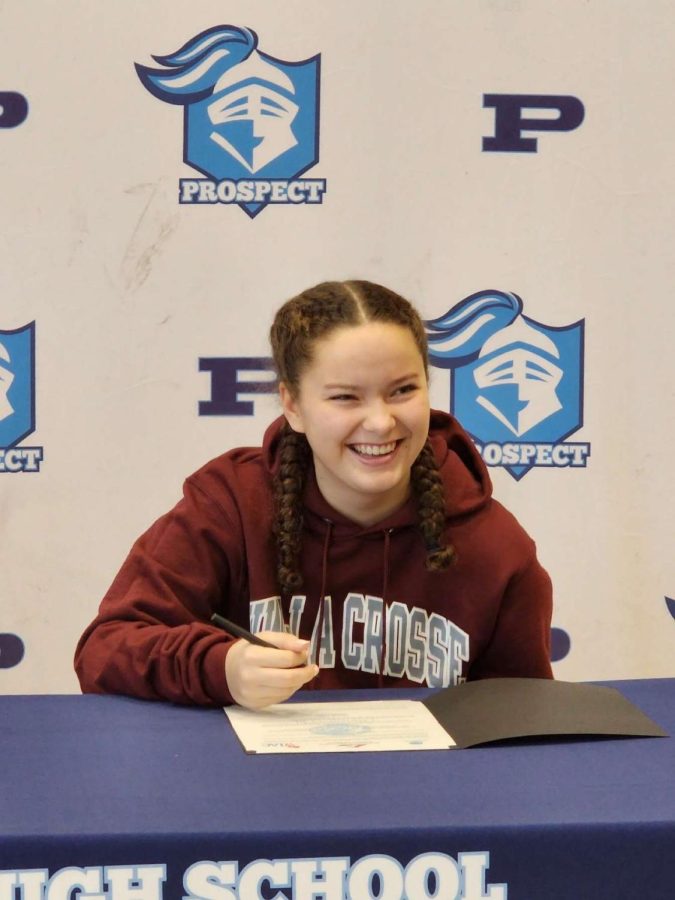 Zoe Klicker – Tennis
Q: Where did you commit and for what sport?
A: "University of Wisconsin-La Crosse for tennis."
Q: What led you to make this decision to play a sport in college?
A: "I've been playing tennis for so long and I could never imagine [not] playing tennis. So I was like, 'oh, I'll just play in college.'"
Q: Why did you choose this college?
A: "I visited lots of other colleges and met the girls on the team. I think I clicked the best with the girls from La Crosse."
Q: What are you looking forward to about playing a sport in college next year?
A: "Being part of something before I come to the school, so I have automatic friends … I'll have people that I know before I go."
Q: Who do you have to thank for helping you on this journey for your athletic career?
A: "Oh my goodness, so many people, but my tennis coach at Prospect, Mike McCullough. Lindsey Gibble. My coach from Forest View, Joe Kim, and my parents for paying for all of it."