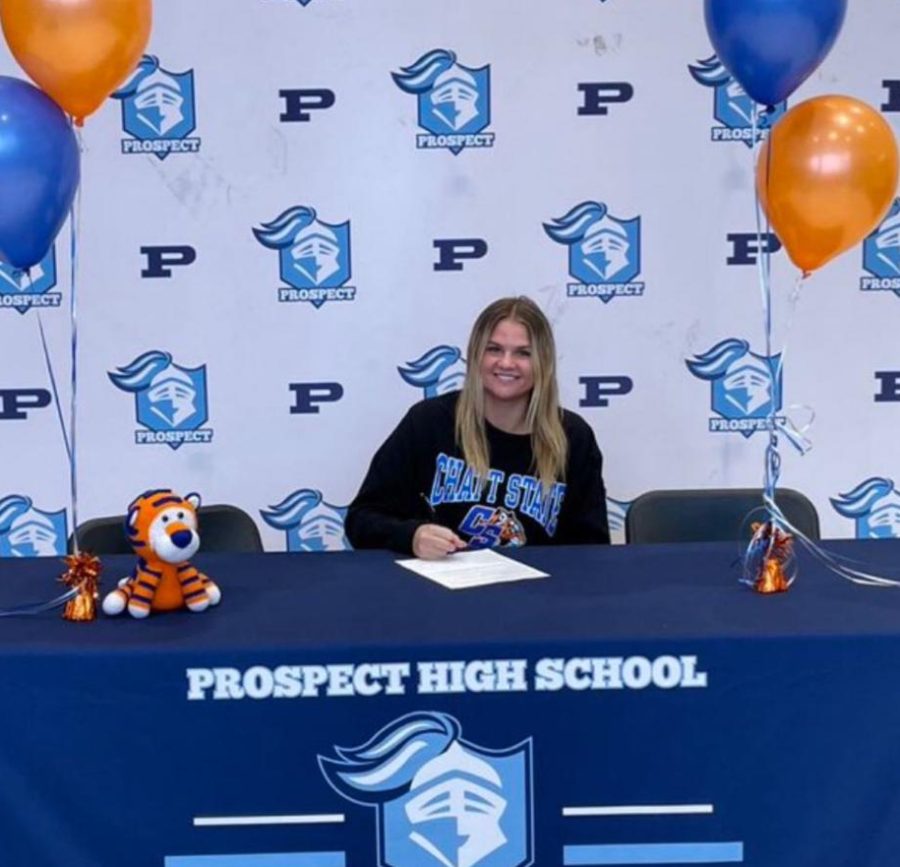 Ashley Simon – Softball
Q: Where did you commit and for what sport?
A: "I committed to Chattanooga State University and for softball."
Q: What led you to make this decision to play a sport in college?
A: "I just really enjoy playing the sport and I wanted to continue playing it and I thought that if I could use it to get some money off from school, then I would use that to my [advantage]."
Q: Why did you choose this college?
A: "I chose Chattanooga State because I really really liked working with both of the coaches and they welcomed me in with open arms. They also have a good schooling program." 
Q: What are you looking forward to about playing a sport in college next year?
A: "I'm definitely looking forward to playing softball in the warm weather and just to grow like a deeper relationship with the girls on the team since I'll be seeing them all the time."
Q: Who do you have to thank for helping you on this journey for your athletic career?
A: "Definitely my coaches… and definitely my mom because she had to pay for everything and she put up with me after my bad games. She is the one that I have to thank."