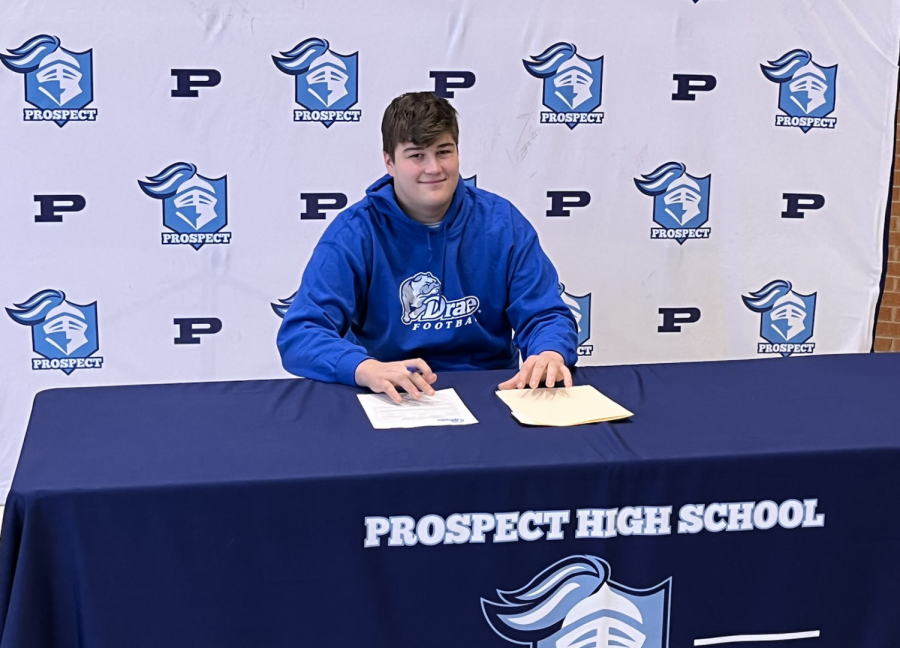 Drew Heiss – Football
Q: Where did you commit and for what sport?
A: "Drake University in Des Moines, Iowa for NCAA Division I Football."
Q: What led you to make this decision to play a sport in college?
A: "I love playing football. I was just looking to continue playing, keeping my opportunity to play."
Q: Why did you choose this college?
A: "A major factor was the academic part, and another factor was how I would see myself fitting into the school. The offensive line coach there, I really liked him and he showed great interest, so I feel like he's a good guy and I could see myself playing for him. Also, I liked Des Moines and I had two offers and I liked Drake more than the other school I had an offer from."
Q: What are you looking forward to about playing a sport in college next year?
A: "I've played football since I was in third grade, and I just love the sport. I'm just really looking forward to continuing playing football in college."
Q: Who do you have to thank for helping you on this journey for your athletic career?
A: "I would definitely like to thank my dad. He was always really supportive of me. We went through ups and downs and he was there for it all. I'd like to thank Coach Beishir. He was my position coach. He led to my success on the field. He was always a supporting hand, never would yell. If I ever messed up, he would never say something like 'you suck'. He was always just like, 'what can you do to fix it?' So he was just a real helping hand."