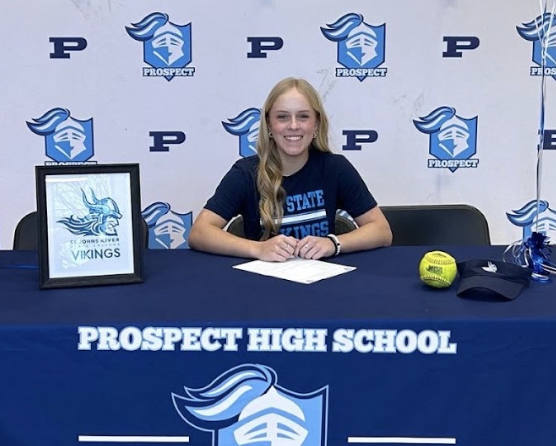 Carley Jagiello – Softball
Q: Where did you commit and for what sport?
A: "I committed to St. Johns River State College for softball."
Q: What led you to make this decision to play a sport in college?
A: "It was the first travel sport I ever played and I found enjoyment in it throughout my life."
Q: Why did you choose this college?
A: "It is in a warm weather location. Out of my college options, it was my best scholarship that I got and was best for me financially."
Q: What are you looking forward to about playing a sport in college next year?
A: "I am just excited to be in a new environment and start a new process of doing things and meeting new people."
Q: Who do you have to thank for helping you on this journey for your athletic career?
A: "I thank my coaches, my parents, my friends and my teammates."