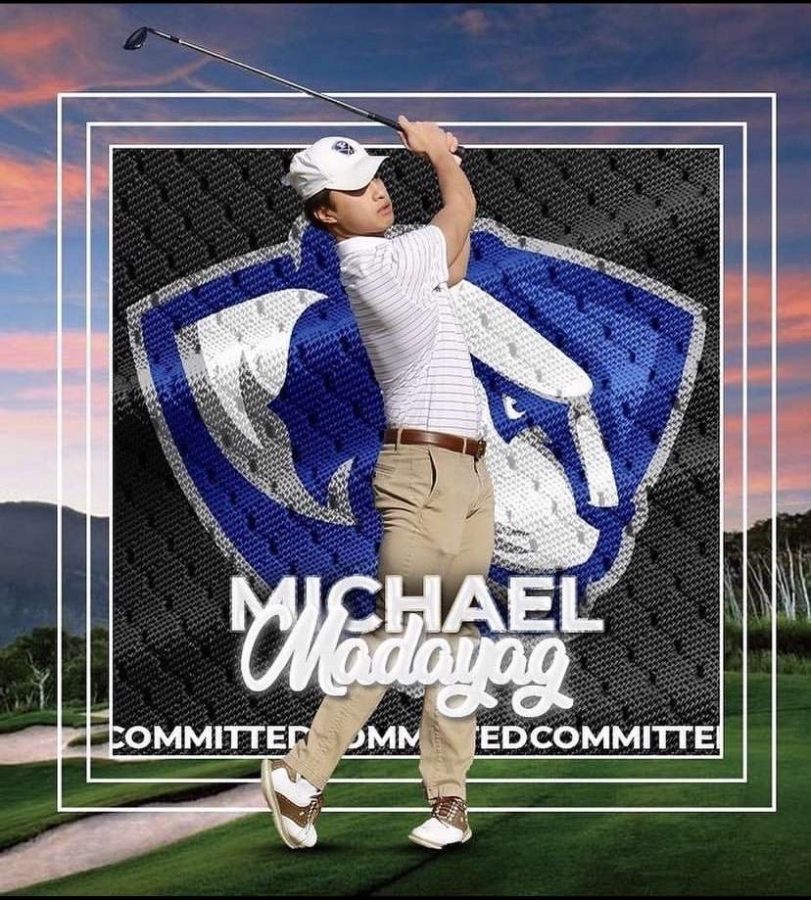 Michael Madayag – Golf
Q: Where did you commit and for what sport?
A: "Eastern Illinois for golf." 
Q: What led you to make this decision to play a sport in college?
A: "I think it's just been a dream of mine since I was a little kid just to play at the college level. I thought it was so cool seeing other people play at the NCAA level and stuff like that. Now as a senior, it just feels good to continue playing my sport. I just don't think I could have given it up. So, I made the decision pretty easily."
Q: Why did you choose this college?
A: "I chose Eastern because I thought the coaching staff over there was really nice. It felt like a family, it just felt like the perfect fit for me for what I wanted to do. I toured the school and I liked it. Education there for what I want to major in is pretty good too."
Q: What are you looking forward to about playing a sport in college next year?
A: "I'm looking forward most to playing golf, making memories with my teammates, and just having a fun time."
Q: Who do you have to thank for helping you on this journey for your athletic career?
A: "First, I'd like to thank God for giving me this opportunity. There's no way I'd be in this position and where I am today without Him. I'd like to thank my parents, my mom and dad for always pushing me, helping and supporting me. My coach, Coach Doug, he's been with me since third or fourth grade. So it's pretty good. Staying with them for all these years finally paid off."