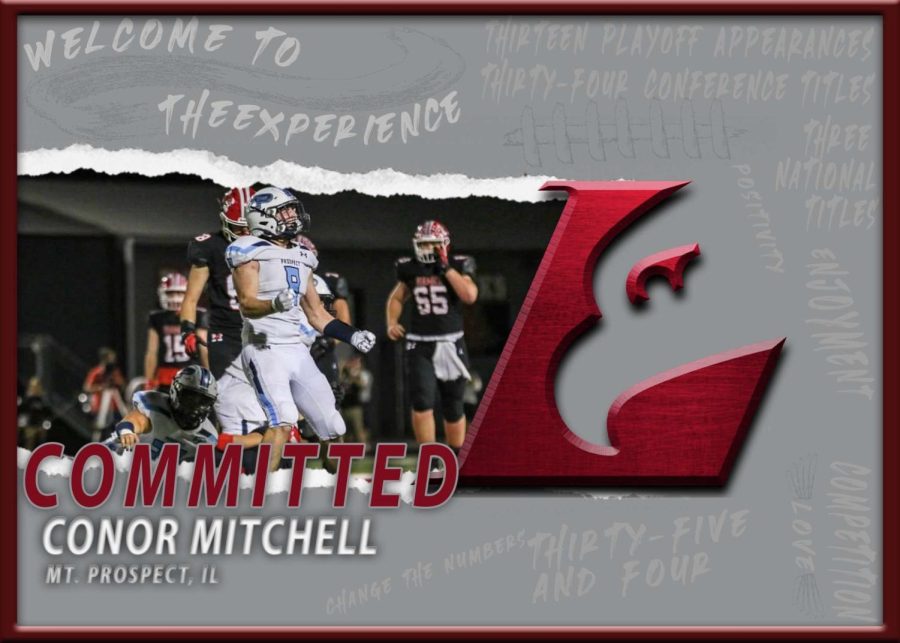 Conor Mitchell – Football
Q: Where did you commit and for what sport?
A: "I am committed to University of Wisconsin-La Crosse for football."
Q: What led you to make this decision to play a sport in college?
A: "Playing college football has always been a dream of mine since I was little, and after this season I really wasn't done yet. I wanted to keep doing what I love."
Q: Why did you choose this college?
A: "I really loved all the coaches, they were all super chill guys. The school itself, as well as the area has a lot of things to do outside such as hiking, fishing, snowboarding, There's just a bunch to do and a lot of things I enjoy."
Q: What are you looking forward to about playing a sport in college next year?
A: "I'm looking forward to making relationships with all my teammates that I have already begun to meet now. We've been talking about our goals and about our roommates. I'm excited about all of it."
Q: Who do you have to thank for helping you on this journey for your athletic career?
A: "I thank all my coaches, especially my high school coaches. I am grateful for Coach Collins, Coach Deboeuf, and Coach Collier especially. Even my youth coach, my dad. He has always helped me. He has always been a huge inspiration to me. My teammates have always pushed me in practice and in the weight room to always be the best version of myself."