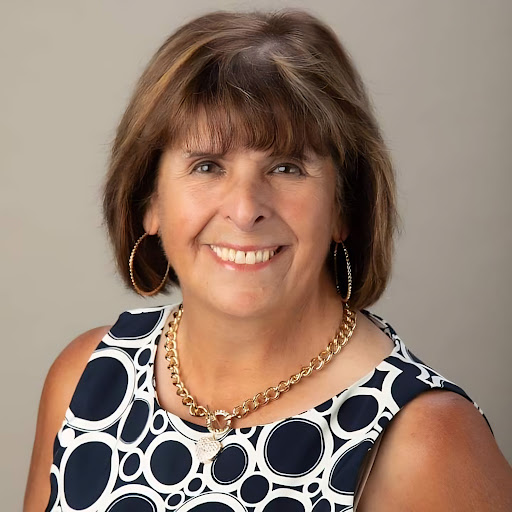 Incumbent Kreutzer uses history to guide District 214 school board, seeks re-election
Catholicism has always been a lively, pulsing vein in Alva Kreutzer's life: her mother studied to be a nun (though she decided public schooling was more of her calling and had seven children instead) and, for all of high school, Kreutzer attended an all-girls Catholic school.
When Kreutzer graduated, she began to realize how much of a bubble she was in. As she encountered people and new perspectives in the workforce, she said she would often inquire, "You're not Catholic?"
This experience led Kreutzer and her late husband to send their own children to public schools to widen their understanding of different people and perspectives.
"[At public schools], they can have this broad view of the world: different religions, different races, different cultures," Kreutzer said. "They got that broad view that we didn't have, and I never regretted it. I think that's the best thing about public schools."
Kreutzer was so satisfied with her kids' public school experience that she decided to become involved on the District 59 school board; after her two children graduated from Elk Grove High School, Kreutzer decided she missed education and ran for District 214 (D214) Board of Education in 1999, which she has served on since.
As Kreutzer runs again, she aims to use this understanding of the past, particularly her extensive experience with district politics, to continue paving the way for education on the school board.
"I believe that everyone needs to understand history to understand the future," Kreutzer said. "They often say history repeats itself, and, yeah, it does. Understanding how people think, how a culture works, goes a long way to understanding people, to understanding a society."
One initiative that Kreutzer is particularly impassioned with is getting students in honors classes that might not otherwise be. After hearing about different approaches from officials at Elk Grove — namely promoting course selections for eighth graders by taking into account factors that go beyond test scores and teacher recommendations — Kreutzer believes that a more holistic approach would allow students to stretch themselves further.
This, in turn, proves that students can achieve success at a higher level. Currently, this program is in pilot stages at both Elk Grove and Rolling Meadows.
"Every student that walks through these doors has the [right] to discover their future," Kreutzer said. "It's for everyone — no matter where they're from, no matter what their background — [deserves] the opportunity that is afforded to them in school."
Additionally, the district is facing a demographic change. In a few of the district's six high schools, the minority is the majority, as Kreutzer puts it: according to the Illinois Report Card, there is a 66 percent Hispanic majority in Wheeling's population and 47.5% in Elk Grove's.
These changes come with a need for a change in mindset for the board. Social workers and psychologists, added to schools' staff in accordance with changing demographics, will help elevate overall academic achievement, too.
Kreutzer believes her understanding of the inner workings of the district — like taxing, financing special education, curriculum choices and operations of the buildings — makes her, along with her running mates, ideal candidates for the future of D214.
Their history of success is more crucial than ever in Kreutzer's eye, especially with the hiring of a new superintendent underway.
"It's like, 'Well it's always been this way,'" Kreutzer said. "But it can't be this way because the demographics are changing. Years ago, we didn't have this. But now we do. You have to look at what you've done in the past, which is why it's so important [when looking towards the future]."
The email you enter will not be displayed on your comment.