95th Academy Awards: Another successfully unsuccessful Oscars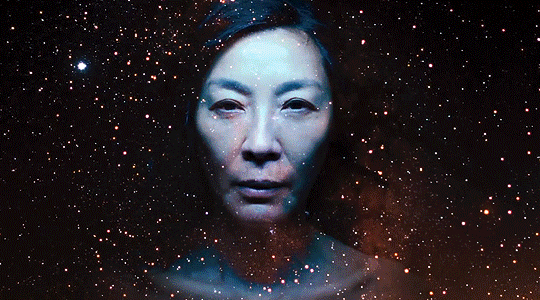 The 95th Academy Awards took place on Sunday, March 12 at the Dolby Theater in Los Angeles, Calif. after a year jam-packed with exciting and memorable movie experiences, celebrating the exceptional achievements of every outstanding and praise-worthy film released in 2022.. 
…All three of them.
With decisive wins in seven out of the 11 categories it was nominated in — including Best Picture, Best Director, Best Actress in a Lead Role, Best Film Editing, Best Original Screenplay and a sweep in both Best Supporting Actor/Actress — "Everything Everywhere All at Once" was the clear victor from this year's ceremony. 
In theory, this is a monumental and well-deserved achievement; the film was my personal favorite of the year and managed to score a total gross of over $100 million on a $25 million budget according to The Numbers, the first movie produced by A24 to do so (A24 also pulled off an even greater awards sweep with wins for "The Whale" in the Best Actor in a Leading Role and Best Makeup and Hairstyling). Other major wins went mainly to Netflix's remake of "All Quiet on the Western Front," a surprise success story with four wins in Best Cinematography, Best Score, Best Production Design and Best International Film (for Germany).
And… that's pretty much it. Outside of "Everything Everywhere," "The Whale" and "All Quiet," the only other notable awards winners — that is, those not in a documentary or short film category — were "Avatar: The Way of Water" for Best Visual Effects (obviously), "Guillermo del Toro's Pinocchio" for Best Animated Feature (the easy pick), "Top Gun: Maverick" for Best Sound (sure), "Black Panther: Wakanda Forever" for Best Costume Design (makes sense) and "Women Talking" for Best Adapted Screenplay (fair enough). 
Much of the ceremony this year (a.k.a. the lame jokes) seemed centered around one central premise: the movies are back, baby. And yes, one could argue that this is reflected in the winners; "Top Gun: Maverick" and "Avatar" were the year's undeniable smash-hits, with almost $4 billion grossed between them, and they both won in easily-deserved categories. 
But then again, there's a difference between a "win" and a "well-obviously-we-have-no-one-else-to-give-this-thing-to," and if you even thought for a second that Best Visual Effects would be an actual competition then you are clearly deluding yourself. Giving obvious awards that, frankly, no mainstream viewer will care about to two of the most popular films of the past five years simply isn't exciting: it's expected. 
Now, this wouldn't be the first time that the Oscars have tried to appease general audiences and failed miserably; from last year's "Cheer Moment" award (better known as the "Help We Need to Find a Way to Appease the Spider-Man Fans" award) that ended up going to "Zack Snyder's Justice League" instead to the time that they organized the show in order to end on an uplifting posthumous Best Actor win for Chadwick Boseman only for Anthony Hopkins (who wasn't even in attendance) to win.
Once again this year, the Academy has failed to recognize that the simple solution to actually demonstrate that "the movies are back" is to just… award more movies. 
"Everything Everywhere All at Once" is a phenomenal movie that deserves every ounce of praise it receives; its Best Picture win is entirely earned. But to say that it also had the best editing, writing and directing (not to mention the best acting in every category it was eligible in) out of every movie released this year? Suuuure. 
"Elvis" could have easily won Best Editing. "The Banshees of Inisherin" could have easily won Best Original Screenplay. "The Fabelmans" could have easily won Best Directing. And there were nominees just as, if not more, deserving of the win in every single one of the acting categories.
I won't argue that "Everything Everywhere All at Once" didn't deserve its multiple wins, but it's frustrating to see categories that could otherwise shine light on numerous impressive and diverse accomplishments relegated to little more than the appetizer for the inevitable Best Picture winner. 
If the Academy really wanted to sell the general audience on the fact that "movies are back," it did more than fail; it practically backfired. Instead of exposing the world at large to the magnificent accomplishments from a plethora of talented writers, actors and filmmakers, they essentially said the same thing that the average moviegoer has been saying ever since the start of the pandemic: "There just aren't enough good movies released nowadays."
As is, the only thing that this year's Oscars communicated to the average viewer was that 2022 saw the release of one VERY good film… and then maybe a movie about a fat guy idk.
It's not just that the Academy is falling into the trap of "uncle at Thanksgiving who only watched 'Top Gun' and won't shut up about the fact that it's not woke," either. The fact of the matter is that the large majority of films nominated for major awards last night failed to even make a profit; we can't simply kick back and say "the movies are saved" while the act of making a non-blockbuster (not that blockbusters are always profitable anyway) remains a riskier venture than ever. 
So yes, go watch "Everything Everywhere All at Once." It really is that good, I swear. But you know what else you should watch? 
"The Banshees of Inisherin." 
"Tár." 
"Women Talking." 
"The Fabelmans." 
"Mad God." 
"The Batman." 
"Elvis." 
"Babylon." 
"Marcel the Shell with Shoes On." 
There are an endless number of movies out there that could have been equally proficient Best Picture winners, and for them all to fall out of public consciousness now that awards season is over would simply be a crime.
Obviously, asking the Oscars to change for the better is more unrealistic than trying to make it five minutes into "All Quiet on the Western Front" without checking your phone (yeah I said it), but if anything, it serves as just another reminder of the Academy's sheer incompetence, both in terms of placating general demand and, y'know, recognizing good movies, causing them to somehow make the wrong decisions, even when awarding the best movie of the bunch.
Hm, wait, the Oscars making everyone mad, no matter the circumstances?
Maybe the movies really are back after all.