Beyoncé surprises entertainment world with early holiday present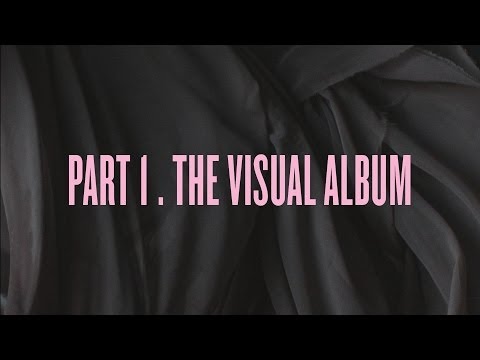 By Beth Clifford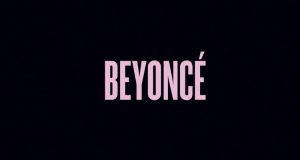 Staff Writer
I'm pretty sure this is a bigger deal than Paul Revere's Midnight Ride. Bigger than the shot heard around the world. Beyoncé? Are you kidding me? Read this review with caution, as I'm still in utter disbelief myself.
The clock reads 11 p.m. I realize I have an entire essay to write for English class. Start to cry a little bit. It's just a regular Thursday night.
Naturally, I do a quick social media check to mentally prepare myself to start my homework. Scrolling through the pages, wallowing in my despair, something catches my eye. Beyoncé posted an Instagram video with the caption "Surprise!" Okay, I'm thinking, this is a treat as she rarely posts Instagram pictures to begin with.
After the next 15 seconds, I'm frozen. Immediately I knew. Beyoncé just changed music.
The Insta video started with the words "Visual Album" followed by "14 songs" followed by "17 videos" ending with the paralyzing words "Available Now."
No. There's no way. She wasn't scheduled for a new album anytime soon, or at least the rumors didn't expect one to release before 2014. There is absolutely no way.
But never doubt the queen.
If you haven't heard of Beyoncé's new self-named album BEYONCÉ yet, trust me. You're in for a lot of it. This is the most unique album that has ever been released in the history of the music industry, and there are three reasons why.
First of all, I am still in shock that this album exists. Beyoncé kept this album a total secret, which is absolutely unheard of.
"I didn't want to release my music the way I've done it," Beyoncé said. "I am bored with that. I feel like I am able to speak directly to my fans. There's so much that gets between the music, the artist and the fans. I felt like I didn't want anybody to give the message when my record is coming out. I just want this to come out when it's ready and from me to my fans."
So, instead of following the standard that almost all artists follow today- promoting the crap out of the thing, announcing a release date, and leaking a few songs- she just casually Instagrammed "Surprise!" on another regular Thursday night.
So low-key, so surprising, so unbelievably genius. Only Beyoncé could pull it off, though. Everyone's always watching her with close eyes. If Ke$ha or Adele tried to do something like this, not as many people would care. It's as simple as that.
Secondly, not only did Beyoncé release a surprise album; she released a surprise VISUAL album. A visual album? What does that mean? Does that even exist? Honestly, I am not positive if anyone has ever created a "visual album" before. As much as I googled around, I could not find a prior example of one. It looks as if Beyoncé just created the first visual album in history.
Apparently, visual albums include videos. Lots of them. If fourteen new songs weren't enough to make you have a mini-heart attack, how about SEVENTEEN new music videos?
These aren't just mediocre videos, too. Beyoncé isn't just standing in one place lip-singing. All seventeen pieces of art were clearly thought out and delivered. Each had a different filming location, artistic tone, and costume scheme. Multiple directors were featured in the credits as well. The VMA's are going to have trouble deciding which one reigns as Video of the Year (my guess would be "Pretty Hurts"– check it out on iTunes).
Okay, I think I'm underestimating how revolutionary the idea of a "visual album" is. When artists release new albums, it's rare to have ONE music video tied into it, let alone SEVENTEEN. It's even more rare to have an album that ends up having a music video for every single song, which normally wouldn't be fully completed (if ever completed) until a full year or two after its release date.
The final reason why this is the most unique album in history is because of the amount of work Beyoncé put into it. With 14 new songs and 17 new videos completed so quickly, Beyoncé is setting a completely new standard for artists. No one could have come up with this kind of expectation for greatness because not many people imagined that this work of art could even exist.
Now that listeners know "visual albums" can be done in such a short amount of time, artists are going to have to pick up the slack big time. Right now will probably be one of the few times that I am thankful I can not sing because, honestly, who can out-do BEYONCÉ besides Beyoncé herself?
Beyoncé just completely changed the music industry with an Instagram post. She officially is the owner of the world.