Ellen's Vegetarian Entrées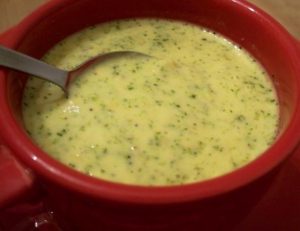 By Ellen Siefke
Copy Editor
With a new year always comes resolutions: the classic weight loss plan, the pledge to finally organize your messy desk, the promise to save up more of your paychecks, and many more. Often, these quickly sizzle out, and the old ways return.
To open up the year, I have a challenge for you all. I fully understand that an outright call to give up meat would result in death threats and other extreme forms of protest. No, I challenge you all to eat vegetarian just one day of the week. That's it; just pick a day and go meatless. (And don't take the easy way out and just chow down some seafood, claiming, "it's not meat," it is. You're still eating dead animals; last time I checked, salmon was not some manifestation of Martian life. End of discussion.) My hope is that this challenge will encourage others to realize the benefits and wonderful world of vegetarianism. In return, I promise to bring back this blog in regularity to aid you on your quest.
But enough about that. Right now, it's Chicago, it's winter, and it's flippin' cold, cold enough to warrant cancelling school (not that I'm complaining). During the cold winter months, soup is a wonderfully delicious way to warm up and enjoy a hearty meal. Easy to make, soup is also a geniusly clever way to incorporate your vegetarian ways into the meat-eating world; after all, who can taste the difference between vegetable and beef broth? Chances are, once everything is said and done, no one will miss the meat. Here is a fairly quick yet satisfying recipe.
Creamy Broccoli Soup
Ingredients:
-3 cups frozen, chopped broccoli or fresh broccoli florets (the tops that look like bushes)
-1 onion, cut into quarters
-1 or 2 garlic cloves, depending on your tastes, peeled
-1 ½ to 2 cups of vegetable broth
-¼ teaspoon salt
-1 cup soymilk or regular milk
-2 tablespoons flour
-½ to 1 teaspoon basil
-½ teaspoon parsley
-Dash of vinegar
-Salt and pepper to taste
-Optional: all the cheddar cheese in the world
1. In a large pot, combine broccoli, onions, garlic, broth and salt. Cover the pot and bring to a boil.
2. Once it starts boiling, turn the heat down and let it simmer for about 15 minutes or until the ingredients start to soften.
3. Use a ladle to transfer ⅔ of the soup to a blender and blend until smooth. Transfer it back to the pot and turn on heat to the medium setting.
4. In a small bowl, combine the milk with flour and whisk until smooth.
5. Pour the milk-flour mixture into the pot and stir together.
6. Add the basil and parsley and stir to combine all the ingredients. If you want to add the cheese, do this now as well. Continue to stir until the mixture thickens. Add the vinegar, salt and pepper to taste.
7. Serve the soup in your favorite bowl and enjoy!