Review of "Because the Internet"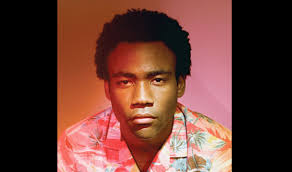 By Devin Prasad
Sports Editor
Childish Gambino sums up the meaning behind his most recent album "Because the Internet" saying "Because the internet I'm here, because of the internet we're all here. It's the language of earth. Everyone keeps saying by this or that year, Mandarin or Spanish will be the most dominant language, but the internet is already a language we are all connected to."
The album released on December 6th 2013 and it received much positive feedback from critics.  One critic, Perry Kostidakis of the FSView & Florida Flambeau, said that musically this album could contend for one of the best rap albums of the year.  I agree.  This album is not like normal albums in that it has meaning and emotion.  Most rap songs these days mean nothing, but to me the point of music is to tell a story and that is what Childish Gambino does with "Because the Internet."
On the website becausetheinter.net people can read a story that goes along with the album written by Gambino himself.
This album was also able to combine R&B and rap styles and songs like Shadows feature Gambino both singing and rapping.  Similarly, this album features special guests such as Chance the Rapper who add to its diversity.
The album begins with Crawl which sets the tone of the majority of the album. The song is a darker song that mellows out which is the way the majority of the album is.
My favorite song on the album is The Worst Guys featuring Chance the Rapper.  The song repeats the words "all she needed was some" as a rhythm for the song.  The song is also able to combine the different styles of Gambino and Chance into one.  It also is very catchy.
Overall I would recommend this album to anyone.  Its relaxing, different, and in my opinion one of the best albums of the year.