SAT changing to become more competitive with ACT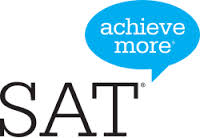 By Jack Gabriel
Staff Writer
The SAT is known for its arcane vocabulary and graded essay, and even more infamous is its penalty for guessing, but coming 2016, all of these will be changed.
According to CNN, these changes will be implemented because standardized tests have become, "far too disconnected from the work of our high schools," said College Board president and CEO David Coleman at an event in Austin, Texas.
According to Coleman, college admissions workers and counselors find that standardized tests are useful, but they feel that the tests are causing high schools to teach for the test. More importantly, though, is that last year 1.8 million people took the ACT while 1.7 million people took the SAT according to The New York Times.
"The ACT has become more popular than the SAT, and [the SAT] wants to become more popular again," Prospect Assessment Supervisor Janice Sokolik said. "so what changes can [the SAT] do to make it more popular again?"
The changes include making the essay optional, using relevant vocab words, focusing the math portion of the test on algebra, data analysis, and complex equations, and biggest of all, removing the penalty for guessing, just to name a few. (For a complete list, see the graphic on the right)
For students, Coleman said, "we hope you breathe a sigh of relief that this exam will be focused, useful, open, clear, and aligned with the work you will do throughout high school."
To prepare students for these drastic changes, the college board has partnered up with Khan Academy to offer free SAT prep.
According to KhanAcademy.org, founder Salman Khan said, "This isn't just a 'Hey, since it's free, it's better than nothing'. Our intention in this partnership is this will be the best thing out there, and it happens to be free."
Khan Academy will provide videos on practice SATs, including what the correct answers are, but even more important is why they are correct.
Last year at Prospect, 535 students took the ACT, while a mere 39 students took the SAT. Some reasons for the differences are that the SAT is not offered at Prospect, and most students do not want to take it.
"I think that one of the biggest factors is that students are afraid to take [the SAT]," said Sokolik, but after these changes are made, Sokolik believes that the number of students taking the SAT at Prospect will grow.
Some of the reasons that students are afraid is that they get penalized for guessing, and the impossible vocabulary words, which have been nicknamed, SAT words, because of their uselessness in students' lives.
Sophomore Arsh Nanda believes that the changes will be confusing at first, but in time they will be beneficial.
"[The changes] are going to make [taking the SAT] so confusing the first year," said Nanda. "There are already all these books out that have preconceived ideas about how the questions are going to asked, and now they are going to change [the SAT] and throw everybody off."
Even though at first it may be confusing, when everyone gets used to it, the SAT will have changed for the better.
"The SAT was very anti student, and now it's a good choice to make it more student oriented," said Nanda.