"The Amazing Spider-Man 2" takes on too much to handle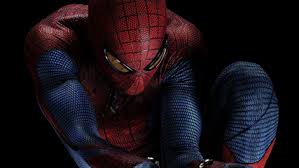 By Caroline Binley
Copy Editor
Even the worst superhero movies have a few redeeming qualities. It's hilarious how seriously "Ghost Rider" takes itself, Peggy Carter has enough brilliant lines in "Captain America: The First Avenger" to make everything else OK, and "The Incredible Hulk" and "Green Lantern" — well, actually, they didn't do anything right, but that's besides the point.
Oddly enough, "The Amazing Spider-Man 2's" redeeming quality wasn't being so bad it became good or even just having a few decent characters. No, much like Henry Cavill in last year's embarrassing Superman reboot "Man of Steel," this addition to the Spider-Man family only had one saving grace: Dane DeHaan's weirdly blue eyes, and he wasn't even the star (that role was reserved for Andrew Garfield, an actor who is over a decade too old to be playing someone who doesn't graduate high school until the movie is half-way done).
I'd thank DeHaan and Cavill for being the only people to keep their respective films interesting, but if all I wanted to do was stare at their eyes for two hours, I would've used Google Images. No, despite the sarcasm with which this phrase is often used, I watch most movies for the plot, something this Spider-Man film is sorely lacking (well, at least when it comes to the decent kind).
But while most bad movies stop at just plain boring, "The Amazing Spider-Man 2" decided to spend every single line digging itself an early grave.
"The Amazing Spider-Man 2" premiered on May 2, and despite earning 92 million dollars this weekend alone, its overpacked plot and awkward mix of not-that-dramatic drama and not-that-funny commedy left critics and comic book junkies alike disappointed.
For better or worse, "The Amazing Spider-Man" and "The Amazing Spider-Man 2" director Marc Webb only took two movies to produce what could best be described as the multi-million dollar equivalent of a mental breakdown. That's one movie less than it took 2002-2007 "Spider-Man" series' director Sam Raimi, whose first two Spidey films managed to score 89 percent and 94 percent on film review website Rotten Tomatoes before "Spider-Man 3" made me wish the series had never happened.
I spent my elementary school days dragging around a Spider-Man backpack and watching reruns of the animated series, so when I went into "The Amazing Spider-Man 2" knowing my favorite superhero had only scored 54 percent on the Tomatometer, I was prepared to spend every second looking for ways to defend the movie.
But what little evidence of the film's success I was able to gather (a little humor here, a glimpse at Gwen Stacy's wardrobe there, and some web design puns to boot) drowned in a flood of bad writing.
Even if Peter Parker (if you're comic book challenged, that just another way of saying Spider-Man) can handle discovering the truth about his long-gone parents, fighting off groupie-turned-supervillain Electro and rebuilding his relationship with childhood friend Harry Osborn all at once, it's apparent that writers Alex Kurtzman, Roberto Orci and Jeff Pinkner can't.
And whether the plot is too much to handle or not, the trio should have at least been able to realize that Peter wouldn't have spent any time stalking his girlfriend Gwen Stacy, and if he ever did, no one smart enough to be an Oxford-bound scientist would be as compliant as they wrote Gwen to be.
According to the LA Times, at least two more sequels and two spin-offs are on their way, so I'm praying that future writers realize less is more as far as the bad-guy-to-movie ratio is concerned, but at the very least, we'll have some more high-definition shots of DeHaan's eyes to look forward to.