YEA program brings business ideas to life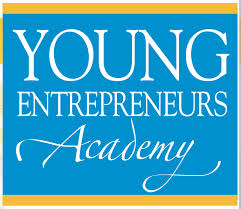 By Mike Stanford
Executive News Editor
Mount Prospect had its very own "Shark Tank" on Wednesday, April 30 when student entrepreneurs presented to a panel of investors with hopes of receiving funding for their businesses.  The students were part of the Young Entrepreneurs Academy (YEA), a program that allows students to create a functioning business.
Starting the first week of February, 10 YEA students began to form business plans for ideas that they created.  Instructors, mentors and guest speakers have helped them along the way by giving advice and sharing their personal experiences.
"It was really fascinating to see them come along over all these weeks," said Mount Prospect Chamber of Commerce Executive Director Dawn Collins.
All of the students' hard work has led to them asking for funds in a six-minute presentation in front of investors from the Robert Bosch Tool Corporation, American Chartered Bank and the Mount Prospect Lions Club.
While six business plans were presented, only three were funded.  Among these three were BloxMania, a foam block toy with the target audience of special needs children founded by Ada Taghavizadeh, Relaxation Creation, a pillow case with heating and cooling options founded by Ryan Chooch and Bracken Sullivan, and Quillery, a paper, do-it-yourself earring kit founded by Ria Dhulekar.
In addition to being fully funded, Dhulekar will also represent the Mount Prospect chamber of YEA in another investor panel event in Boca Raton, Florida with a chance to compete for up to $30,000 in scholarships.
According to Collins and Dhulekar, the appeal, uniqueness and trendiness of her products promise to let girls create their own earrings out of paper put her over the top.
"No matter what, girls will accessorize," Collins said.