By Eva Schacht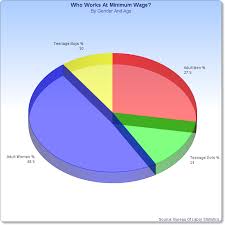 Executive Online News Editor 
Ever since I can remember, three letters have been looming over my head. It wasn't college, high school, Netflix or anything else a typical teenager had to think about. It was a job.
It's not that I didn't want a job, but it meant that I would have even less free time.
Between being a student, journalist and marching band member, I was already spread pretty thin.
But the reality was that I needed a job. College was only 26 months, three weeks and four days away when I started, and there was no way I was going to pay for my tuition with my tears and a box of Kleenex.
So I got a job.
A job equals money. Having money is actually really nice because you're not dependant on loans or a benefactor like your parents or that grandma who gives you fifty dollars every time you visit her. Now you can finally buy those UGGs you've always wanted, and if Grand Theft Auto is still a thing, you can buy that too.
A job can make you stand out. When applying to colleges, do you really think you stand out any more than the other fifty thousand kids that are applying? Jobs hold you to a higher standard than a typical teenager, and college admissions officers actually appreciate that.
You are also more than just a number. ACT's, GPA's and other abbreviations that reduce you to a number are only a portion of your college applications. Listen to your counselors. Colleges actually look at what activities and athletics you're involved in (yes, a job is considered an activity). That's why counselors and teachers always encourage you to join at least one club.
Now if you are an educated high school student (which I hope you are), you might have heard some debate about minimum wage. Minimum wage is at an astounding $8.25 an hour in Illinois and $7.25 nationally.
In his State of the Union address, President Barack Obama said he plans to raise the federal minimum wage to $10.10 an hour, potentially resulting in over 500,000 job losses nationally. The social class that will be affected the most will be teenagers between 16 and 19, considering they make up 24% of the minimum wage workforce.
With increased wages comes increased prices at practically every store you shop at. Say goodbye to the six dollar combo at McDonald's because more than likely, it will be upwards of ten dollars due to the fact that the more labor cuts into the profit of the company. In order to compete with the raising minimum wage prices, prices in turn will raise approximately two to five percent.
Don't forget that the more money you're making, the more taxes the government is going to take out of your paycheck, but in the end, you still make more money.
So is getting a job really worth it?
I'll let you know when I find out.