Veganize Me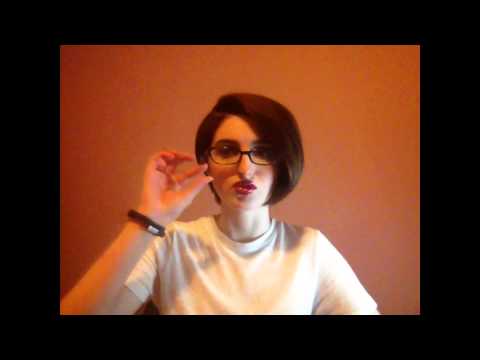 By Caroline Binley
Copy Editor

It's easy to understand that meat is murder. Whether you care enough to go vegetarian or not, you probably understand the basic logic behind the diet: animals don't deserve to die, so let's stop killing them. It's a lot more difficult to understand the argument that eating any animal products — even things that seem as harmless as milk and eggs — is wrong. While there is no way to miss the fact that meat comes from dead animals, it's much easier to be ignorant about how animal byproducts get to your dinner tables.
I myself grew up in the land of the California happy cow and spent most of my life assuming that dairy cows were, well, happy. When I stumbled upon the "Best Speech You Will Ever Hear," a YouTube video arguing for veganism, it was 2 a.m., and I was expecting to fall asleep dreaming of the wonders of grilled cheese, not have my life changed.
It turned out to be one of the most influential moments in my life (second only to when my grandfather gave me his copy of "How It Began" by Chris Impey, the book that launched my astrophysics obsession).
While the man behind the video, Gary Yourofsky, can be a drama queen, and I didn't know it was possible for someone so dedicated to bettering the world could be so insensitive (nice try, Gary, but the meat industry is not comparable to the Holocaust), his video opened my eyes to the truth behind the dairy and egg industries.
To produce milk, cows are unwillingly impregnated. Then, when they give birth, their children are taken away from them and funneled into the meat industry while the cycle starts all over again.
To produce eggs, chickens are kept in cages without room for them to do so much as walk. "Cage free" chickens are packed in equally tight spaces, simply void of the wires.
By supporting the meat, dairy and egg industries, you kill 50 animals each year. By supporting the fishing industry, you kill another 225 fish annually.
Because the dairy and meat industries are inseparable, simply being vegetarian is not enough to make real change, especially when it comes to ensuring that animals lead quality lives instead of simply wishing they were dead.
It's easy to formulate arguments against veganism based on taste and convenience, but those arguments are based on a falsely inflated sense of your own importance. I mean this in the kindest way possible, but you are not so special and important that you deserve meat, dairy and eggs at the expense of other living, breathing creatures complete with the capacity to feel pain.
I am not either.
Once you realize that, which is admittedly difficult to get past, it comes down to whether or not you care, or whether you even remember. You will never have to face the animals that you inadvertently support harming by pouring milk in your cereal and spreading butter on your toast, but there's no huge difference between those animals and the ones you know and love. Think about how heartbroken you would be someone put your childhood pet in the same situations we put food-yielding animals in.
It's easy to dismiss that thought and have your cereal anyway, but when there are so many easy alternatives, what's the harm in trying something kinder, both for yourself and the animals around you?