First book talk discusses "Death By the Black Hole"
By Jack Ryan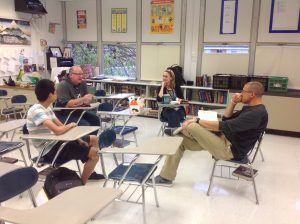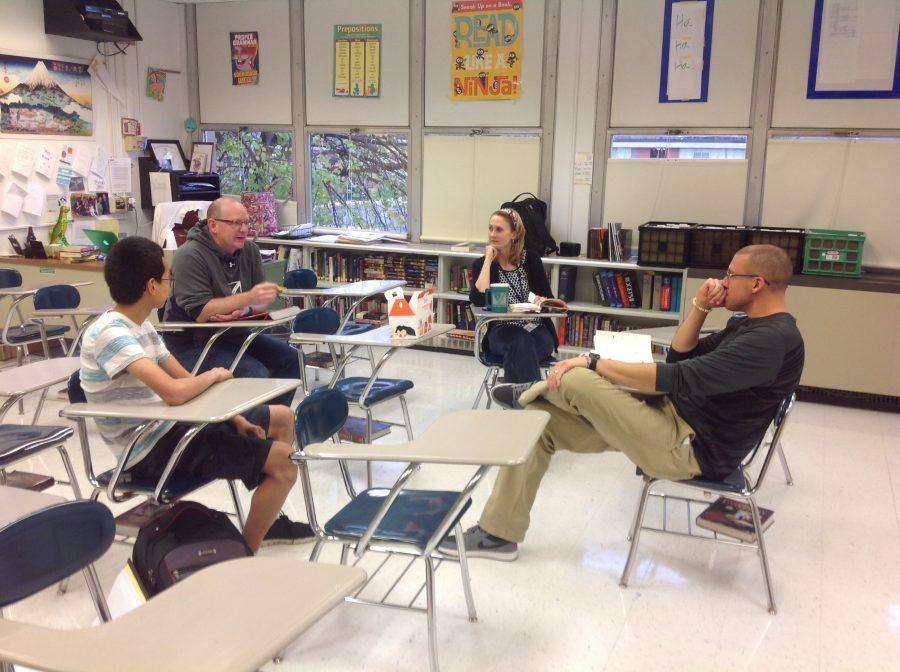 News Editor 
English teacher Karen Kruse sat in room 220 waiting to start the first ever book discussion at Prospect.
As she waited for students to flush in to talk about the book Death By The Black Hole, written by Neil deGrasse Tyson, she was disappointed by the outcome when only four people including her showed up. Those people were science teacher Kurt Trenkle, social science teacher John Camardella, and sophomore Kane Cazares.
Kruse was disappointed by the outcome because her and english teacher Mrs. Pazinksi came up with the idea to have science teachers give them books that they think students would like. They both wanted this book talk to work because together they
Because Kruse and Pazinski have the science books, they would recommend these books to student for outside reading just to give them a different option.
For the three discussions Kruse plans on creating a huge poster with all the dates. She will send out that poster right away so that people have enough time to read the book on top of all the other books they have to read for school.
Not only was Kruse disappointed but Cazares was as well since he did not like being the only student at the discussion. Even with him being the only student, he still enjoyed Death By The Black Hole since it talked about many subjects of science like astronomy.
Not only did he like the book but he still enjoyed the discussion since he like hearing what other readers have to think of the book.
"I feel like more information should have been given out so that other people would read it and actually come and discuss," Cazares said.
With Kruse making more advertisements about the discussions she believes that people should join the book discussion if they like non-fiction books, and if they want to try something new.
"It's always good to expose yourself to something that you wouldn't choose in the first place because you might find that you actually like [the book]," Kruse said.

Other three books being discussed

2:The Hot Zone by Richard Peterson
Summary: It is about the origin of the Ebola virus from the West African rain forest and it surprisingly showing up in the Washington D.C. suburbs. Reaching the D.C. suburbs 90 percent of its victims are dead, and from that a secret military and scientist SWAT team goes to West Africa to stop the deadly virus.









3: Physics of Star Trek by Lawrence M. Krauss
Summary: Teaches readers the insights of physics in the Star Trek world, and go beyond that. It also tells reader what we know of physics today, and what we could know of physics in the future.










4: Silent Spring by Rachel Carson
Summary: Shows readers why America banned DDT and push the revolutionary changes in laws affecting America's land, air and water. It tells the story of America using chemicals like DDT on the environment and e
specially on birds, and tells how that affected the environment in an instrumental way.