"Black Mirror" offers cynical look at modern life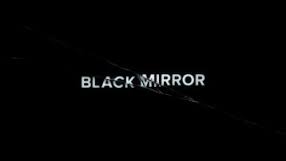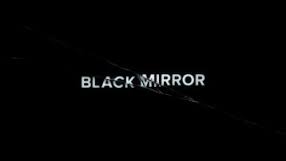 By Garrett Strother
Entertainment Editor
Despite having been on TV in the UK since 2011, after its appearance on Netflix on December 1, "Black Mirror" has gained a massive following with American audiences. Famed horror novelist Stephen King, of "The Shining", even praised the show on his Twitter page, which it turns out is a bit ironic.
The show is extremely well made, and offers more food for thought than any American show short of philosophical paranoid dramas will have. However, just like those American shows, its sometimes terrifyingly pessimistic view of modern life is not for the light of heart.
The show recently aired its Christmas special starring Jon Hamm, which you can watch here, but I would recommend watching the first two seasons first. They are available either here or on Netflix. The seasons (or "series", as they call them across the pond) are similar to that of the BBC show "Sherlock", which is also now on Netflix in its entirety. They have three episodes per season, with at least a year in between each batch.
The dark British series has an unusual yet still familiar premise. Each episode is self contained (with the occasional reference to another), and each deals with the issues facing society through a different, yet equally scathing, lense. Think of it as a super depressing, R-rated version of "Twilight Zone". And when I say R-rated, believe me, viewer discretion is advised.
The show is hard to watch, that much is certain. Each episode characters the audience cares about and roots for are put through grueling and cruel realities, each seemingly more horrific than the next.
However outlandish and despicable these events are, however, there is a reason the series has the word "mirror" in the title. Some are set in the present day, some in far off futures of science fiction, but in each episode you find new angles that explore modern life and its pitfalls.
The second episode is one I would recommend watching even before the first. Not only is it a less disturbing gateway episode, but also delivers a more relatable parable to a high school audience. Without giving the perplexing and fascinating reveals away, the story takes place in a future where humanity is entirely consumer culture. The episode takes a stark look at video games, reality TV, pornography, and the concept of what it means to be healthy. Most importantly, however, it deals with the average man's place in all of the futuristic clutter.
The episode is a good representation of the show's cynical approach to the media and technology. I recommend you have some Disney movies next to it in your queue, because it will leave you speechless and contemplating if the system could really work that way, and how much you've bought in yourself.