By Lauren Miller, Shreya Thakkar, and Beth Clifford
With 140 characters and the opportunity to voice their opinion, District 214 students bombarded Twitter on Wednesday night discussing the potential for two consecutive "Cold Days."
The District 214 twitter account (@District214) received 2,000 new followers in under 24 hours and almost 100 new tweets every second. The students' tweets took a turn for the worse when it shifted from Tuesday's playful and friendly tone at the news of cancelled school to Wednesday's hostile and confused tone at the district's persistence on keeping school open for Thursday. (To read a letter from Superintendent David Schuler explaining the decision to reopen on Thursday, click here.)
Mainly managed by the district's Community Engagement and Outreach department, the two main people behind the Twitter account shared their side of the story today.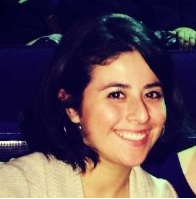 "People almost instantly went from loving us to hating us. It was a complete 180," Media Manager Jennifer Delgado said. "I expected that students would voice their opinions about not wanting to be in school, but I was definitely surprised at the sheer volume of negative tweets. It was to the point where my phone was blowing up non-stop with just very angry people."
Delgado and Erin Brooks, Assistant Director of the Community Engagement and Outreach Department, had to think about how they were going to respond.
While District 214's new enacted policy from this past summer does specify that the district is not allowed to follow students, there is gray area when deciding whether or not to interact with them.
Tuesday's playful banter caused controversy among student and staff opinions on Wednesday. While many criticized the Twitter page for being unprofessional and immature, Brooks and Delgado were being deliberate.
Their aim is to connect with students on mediums that we are familiar with, using a friendly tone when appropriate. The tone that comes out of @District214 is, as Brooks and Delgado put it, very "student-driven."
"The reason you saw that friendly tone coming out on Tuesday was because students were being friendly towards us," Delgado said. "Once it started to get a little off track, that was when we were thinking, 'Well, we can't engage anymore. We are just going to get attacked, attacked, and attacked.'"
"When it got to be inappropriate, that is when we stopped. We definitely stand by our decision. If you have looked across everything we have posted from the start of the Twitter account, it has all been completely professional."
Delgado and Brooks want to clarify that both the district's and students' posts on Twitter played absolutely no role in determining the decision to attend school on Thursday, but Superintendent David Schuler was briefed occasionally on student opinions. They mainly run the Twitter account themselves with no supervision from superiors.
Because of the wide audience that includes parents, potential supporters, donors, alumni, community members, and students, Delgado and Brooks are very "cognizant" of what tone they use and take it very seriously.
"We are a district account, and we represent the district," Brooks said. "But at the same time, we need to engage."
Some criticizers were concerned that the playful and witty tweets coming from @District214 led to the disrespectful student responses on Wednesday night by creating a false sense of equality.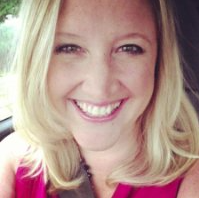 Brooks responds to these claims by pointing out that other schools that decided to stay open- namely Stevenson, Evanston, New Trier, and Niles- still saw equally disrespectful posts without engaging in playful responses like @District214.
"I've had conversations today with other administrators in the building, with parents, with teachers, and they all said you are going to see that regardless," Brooks said. "People were upset, they wanted to voice their opinion, and they will do that frequently whether or not we engage with them."
Besides anger, another challenge that Delgado and Brooks had to overcome was the perpetuation of rumors, especially regarding the fire alarm that evacuated Rolling Meadows around noon on Thursday.
"From our communications lens, I think the students were putting the tweets out there, and the media outlets got a different picture on what really happened," Delgado said. "Rumors were flying around, and the media called wondering if we put our students out there on purpose."
Just today, ABC, CBS, the Tribune, Journal Topics, and the Daily Herald have contacted the district.
"On twitter, it makes it seems like it is much more dramatic," Delgado said. "Once we said that students [at Rolling Meadows] were outside for [only] two to three minutes and were directed immediately into the field house, the media outlets were kind of like, 'Oh, okay.'"
(ABC NEWS: "ROLLING MEADOWS HS STUDENTS EVACUATED AFTER CHEMISTRY EXPERIMENT")
Looking back on a long and hectic day across the entire district, many questions remain unanswered.
"When do you engage?" Brooks asked in reflection. "When is it too much? When does the back-and-forth need to stop?"
Both are constantly looking for ways to answer these questions.
"We definitely take constructive criticism," Delgado said. "We are always evaluating how we are doing things, what we are putting out there, and the tone that we use."
Innovation has always been an important emphasis for District 214. Although Twitter wasn't exactly accepting of their untraditional methods these past few days, Delgado and Brooks both look forward to debriefing and improving their social media presence for the future.
"We have talked a lot today about how social media is still unchartered territory for schools [K-12]," Brooks said. "I think we are all kind of learning this together."