Theory of Everything moving, confusing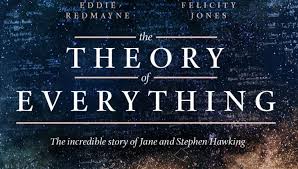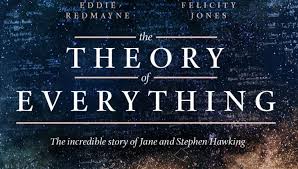 By Cassidy Delahunty
Staff Writer
Stephen Hawking has always been an inspiring person to me. The miracle of his long life and his battle with a deadly disease and his incredible intellect are all part of a fascinating story about a fascinating man.
The Theory of Everything did not do as well of a job as I would have hoped of showing that story.
Don't get me wrong, the movie wasn't bad. In fact, it was a pretty entertaining. The locations were beautiful, the acting was very good, and the story itself was moving.
But, the plot was a bit hard to follow at times.
In the movie, when Stephen Hawking, played by Eddie Redmayne, first starts to lose control of his voice and his speech becomes slurred and a little harder to understand, I was not bothered. This was part of the story, after all. You couldn't exactly portray a person suffering from ALS as having perfect muscle control.
In the beginning, it added to the story. It made you realize the speed at which Hawking was losing control of his own body to such a terrifying disease. It made you realize the full seriousness of ALS.
However, as the movie progressed and Hawking further lost control, his voice became so hard to understand that it was hard to follow the plot. When Hawking leaves on a plane with his nurse, I was completely lost because I could not understand the explanation he gave to his wife.
Now, I know this was a part of the movie that could not have been changed or altered in any way. If Hawking's voice was clearer, the story would not have been portrayed accurately.
Nevertheless, it made the movie harder to enjoy.
A side effect of Hawking losing his voice and his ability to communicate was that, about halfway through the movie, the story began to center more on Jane Hawking, Stephen's then-wife.
From the beginning of the movie, Jane, played by Felicity Jones, was a bit of a dull character.
She asks Stephen questions to progress the plot and smiles when he says something smart or clever and is there for him when he needs it.
I enjoy a good romance just as much as the next person (if not more), but the fact was, this was not a well-portrayed romance.
There was just not much to the character of Jane Hawking.
So when Jane starts doing the talking, when Jane is the one explaining things to other people on Stephen's behalf, when the movie shifted to the struggles of Jane's life, I was disappointed.
However, the movie picked back up again once Stephen had to have a surgery that permanently damaged his vocal cords so what little communication ability he had left was gone.
Against his will, Jane gets Stephen a nurse to help him communicate. Elaine Mason, played by Maxine Peake, is a nurse who tries to communicate with Stephen even when he cannot respond, gets him the computer which allows him to talk once again through a robotic voice, and becomes his friend, was the reason I started devoting my attention to the movie once more.
Overall, I did enjoy watching The Theory of Everything. It was not the movie I expected it to be, but it was still a great movie and I would recommend it.