'Marvel's Daredevil' dark but good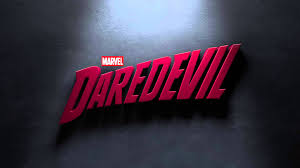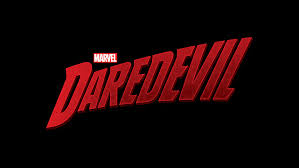 By Ben Dojutrek
Staff Writer
On the outside, cities like Chicago look like bustling, beautiful places where everybody can go and make something of themselves. But like in all cities, there's a darker side hidden beneath the surface, where dreams are unfulfilled and hope is non-existing. In these places the shining city is close but so far away.
Netflix released "Marvel's Daredevil" last Friday, and just like every city, this little, dark corner of the Marvel universe keeps me coming back for more.
Let me make this clear: if you're looking for happy Marvel stories where everything is wrapped in a bow in the end, this is not the show for you. Daredevil is dark, gritty and not for the faint of heart. But that's what makes it so good.
It is because this new, darker area of the Marvel universe has yet to be explored. It feels just as exciting as the first Iron Man, and it all stems from the cast. Charlie Cox plays Matt Murdock as the tortured, blind hero New York City's Hell's Kitchen needs. Cox's layered portrayal of Murdoch brings up questions of how far he should be able to go in the pursuit of justice.
Eldon Henson and Debbra Ann Mol give supporting characters Foggy Nelson and Karen Page comedic but smart performances, keeping the show from being too melodramatic or "grim dark."
But the story wouldn't be good without a quality villain, something Marvel has lacked in the past. Surprisingly, Daredevil gives us a villain that may just reach the heights of Loki.   Vincent D'Onofrio gives Wilson Fisk a gentle savagery and complexity not seen from any other villain. In fact, the show's central love story is between Fisk and an art dealer named Vanessa. It's here where D'Onofrio shines, juxtapositioning the confidence Fisk uses with crime and Fisk's awkwardness with Vanessa.
In other Marvel projects, the fights have been like dances, beautifully choreographed to the point where things get predictable and safe. In Daredevil, every blow looks sloppy and brutal. It looks like a real fight, and no one comes out unharmed. Case and point, Matt takes a beating every time he fights, and it looks brutal. The best example of Daredevil's fights is in episode two with one of the most stunning hallway fights I have seen. I lost track at how many compound fractures were given out.
But it all works in its own little corner, waiting to be visited often (and soon) in the dinginess of Hell's Kitchen.