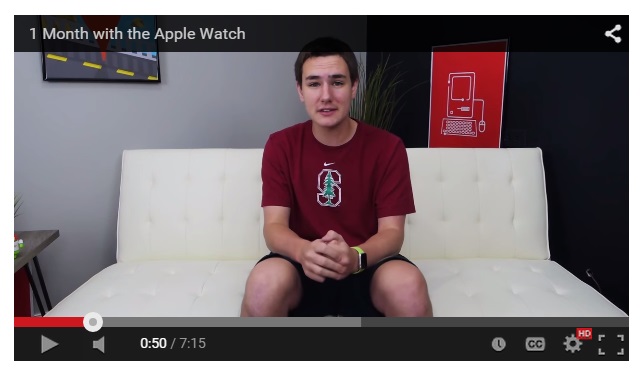 By Diana Leane (@DianaLeane)
Sophomore Maggie Ward's week of fame came in seventh grade when she posted a funny youtube video she made with a friend. Soon the video went viral and friends and teachers began discovering it (see first link below to watch the video).
Prior to making the video, she discovered a singer, Christina Grimmie, who also posted videos through youtube. Grimmie had made a video called "Getting Paid – Above All That is Random 4," (see second link below to watch the video) and Ward made a video with a friend lip syncing to the song and doing the same dance moves. After Grimmie discovered and shared the video, many others found it. Ward's video currently has 384,172 views.
"[When Christina showed the video,] I became so popular … and all of my teachers were talking about it," Ward said. "Even since then, [YouTube has] been a way for me to put material out there and watch other people's material."
Ward is part of more than one billion users on youtube. YouTube turned 10 years old on April 23, and throughout its lifespan, it has been an outlet for people to share their hobbies and even build businesses.
Ward began uploading to her account Wagstags (see third link below to view her channel) in 2009 when she uploaded a "Little Big Planet" video game tutorial. Since then, her content has progressed to singing videos among other miscellaneous materials. Using this platform has increased her audience, but there have also been some negatives.
"[YouTube] positively affected me because I can share my stuff with everyone even if it's just whoever's videos that I might share on Facebook through YouTube," Ward said. "Negatively, it puts a little stress on me because I want to make videos really bad, but it takes a very long time to get it all together, and I have to make sure it's exactly what I want it."
While Ward uses Youtube for recreational purposes, senior Keaton Keller (read more about Keller in Issue 10 of the Prospector) turned his YouTube channels into a business. He began posting reviews of small electronic accessories like cables and cases, and has since reviewed bigger electronics like iphones.
"When I created the YouTube channel, I didn't expect it to take off and allow me to employ one of my best friends and travel and cover really whatever I want," Keller said. "Once those opportunities started to present themselves, it put things into place."
In addition to students, teachers have found YouTube to be very helpful. Several years ago, AP World History teacher Dave Schnell discovered Crash Course videos, short videos on a certain historical topic, on YouTube and realized how well they followed the world history curriculum. History teacher Brock Collins found out about the videos through Schnell and continues to use them in his classroom.
"I encourage kids to watch the Crash Course videos as much as possible," Collins said. "I think the other thing about them is because they're fun and interesting, people are more likely to learn from things that they like or find amusing."
Besides using Crash Course videos, Collins has found ways to incorporate Youtube into his Law and the Individual class. When he is teaching a topic in class, he can find current videos that go further in depth on the subject.
When Collins taught about prisons before discovering YouTube, he would have shown the same old DVD every year. Instead, he was able to find a video made in 2015.
Currently YouTube has videos on a large variety of topics from the prison system to Keller's electronic reviews.
"I've been able to have a community that is really understanding, really accepting and just one that I can talk to anything about, and I've also been able to go to college off it and pay my way through college with it," Keller said.