Women in STEM club hosts community event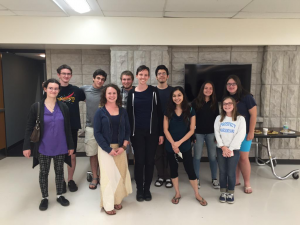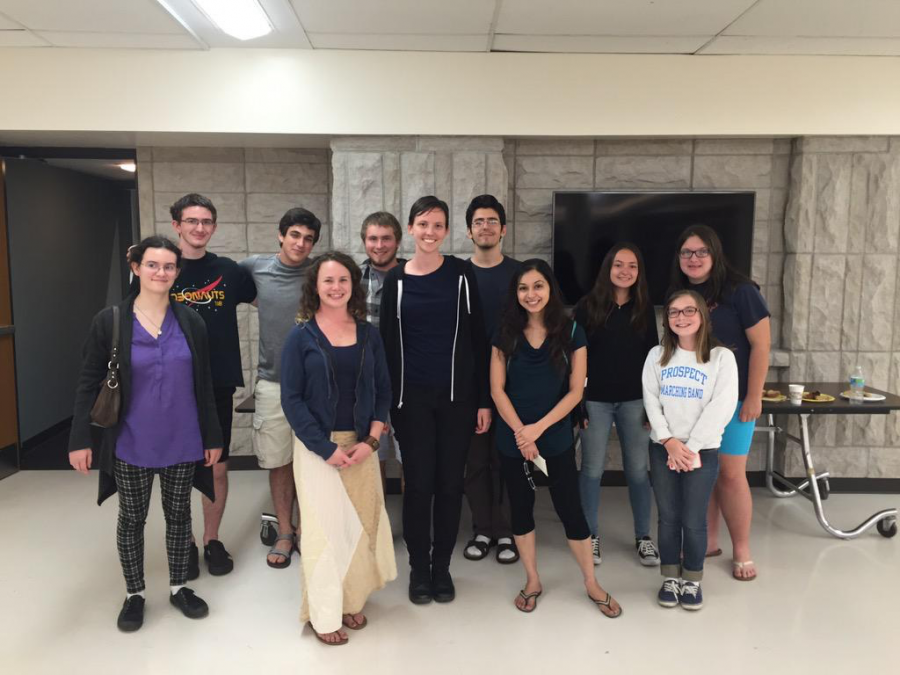 By Jordan DuShane
On Tuesday, Women in STEM club held a community wide event in the Prospect's new theatre. Physics teacher and club sponsor Katie Page was happy with the turnout referring to it as a "sellout" in the world of physics and astronomy.
Northwestern students Maggie Morshcer, Katie Breivik, and Niharika Sravan all spoke at the informal panel about physics and astronomy. Page got into contact with the students through the program, Reach for the Stars.
Students and community members were able to ask questions about their career path and how they got to where they are.
"I think it's important for girls in the school that are interested in physics and astronomy to be exposed to people who are doing it in real life," Page said.
Senior Marisa Romenelli is interested in majoring in physics and/or astronomy. The panel was helpful because she was able to see what life may look like depending on her major.
The panel gave Romenelli a chance to ask questions that were important to her about where she would go to college.
Romenelli believes that the panel gave her advice on how to continue her research into majoring in physics/astronomy. It helped her assumption that there weren't a lot of career options in science be cleared up. By the end of the night Romenelli realized there wasn't one path you can take but many.
The panel was all girls and the topic of being the minority in science was brought up. Breivik was the only girl in her class of about nine in a Northwestern class. Morshcer didn't have any issues either as long as everyone worked together.
"It doesn't matter what you are as long as the people around you care about who you are," Romanelli said. "As long as they accept you for what you can bring to the team or to the group".
Women in STEM club was started last year by senior Shreya Thakkar and had six speaker presentations in their first year. Attendance has increased over time as last year about eight students attended each session and last Tuesday about 40 students, parents, and community members were in attendance. 
For each quarter this year the club has arranged speaker panels with multiple speakers. Next quarter's panel topic will be technology. Third quarter will be biology and medicine. Engineering will be fourth quarter.