Prospect actors look beyond school stage
By Anna Indelli (@amiindelli)


Senior Natalie Carioti didn't expect much when she submitted an audition tape to the IHSMTA competition being held by Broadway in Chicago last summer. The video she had sent in was from a summer show she participated in, and Carioti didn't think it was some of her best work. However, a couple weeks later, she found out she was one of the 24 people chosen to compete at the state level.
"I was extremely happy [when I found out]," Carioti said. "It was really cool to think that they thought I was among the top twelve girls in Illinois [for musical theater]."
Carioti is one of many Prospect students who have chosen to do productions at Prospect as well as more professional shows.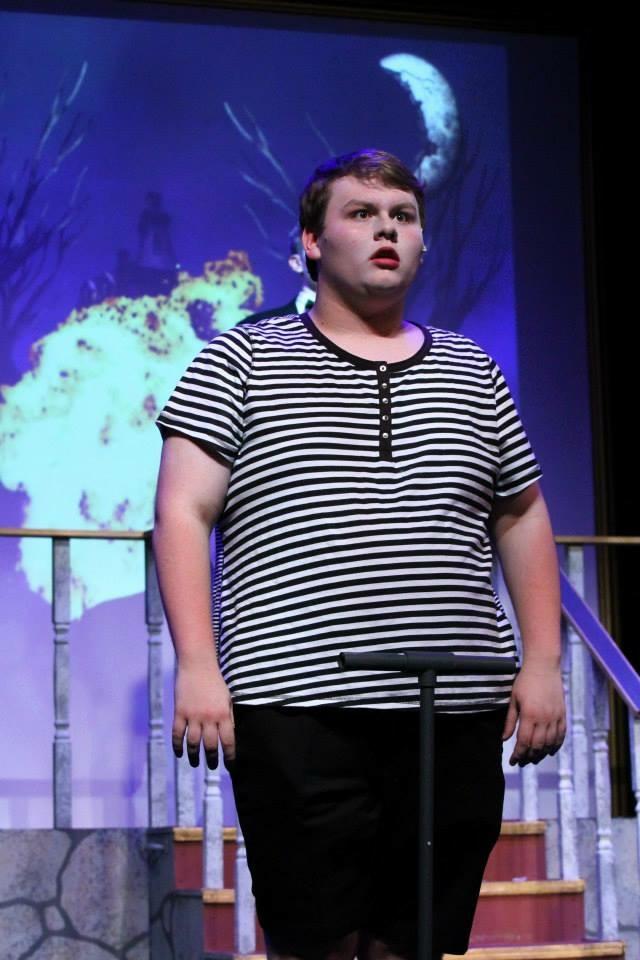 Junior Ben Marshall has participated in shows at the Metropolis Theater since elementary school, but he prefers Prospect shows because of the relationship the director can have with a performer.
In contrast, Carioti prefers a more professional setting because the preparation is more vigorous.
"At Prospect, we have about two months to put a show together, so we can take our time with it," Carioti said. "In a more professional setting, things have to happen a lot sooner [because] there's no room for error."
Carioti says that the shorter preparation time makes the performers work a lot harder in order for the show to me a success. Because of this, she thinks it's really helped her ability to get into her character.
While both Carioti and Marshall like to be involved in both in order to gain experience, being involved with both at the same time can have its fair share of challenges. Dedicating so much of their free time to performing makes it difficult to become involved in other activities.
Marshall is involved with Show Choir and Speech Team as well as theater. In Speech, he usually performs dramatic interpretations, humorous duet acting, dramatic duet acting and special occasion speaking, the last of which also requires writing the piece you perform. He believes that giving his acting another outlet has helped him craft how he performs.
"It gives you something to wake up for," Marshall said. "It allows you to be creative and do what you want to do."
Carioti is involved with Show Choir and Band. She loves being involved in all of these things, and while it makes it more difficult to participate in productions, Carioti believes it will be worth it in the long run.
"There will always be opportunities I can't have or I need to miss," Carioti said. "But I accept it because I know it will prepare me for my future."
Carioti aspires to go into musical theater, even going as far as taking classes at Carnegie Mellon University last summer, which she says gave her a glimpse at what her future might be like.
Prospect productions aren't for nothing, though. Marshall and Carioti like that they have the experience of performing in both because they believe it has helped them grow as actors.
All of the extra experience aside, Fine Arts Director Jeremy Morton says he can't always tell if an actor has done outside performances, and that doing so doesn't necessarily hold that much weight when he is casting.
"I like to see what they bring right then and there [at auditions]," Morton said. "I look at a student before I look at their resume."
Morton believes that any acting experience, whether it be a class or production, can be used as a great teaching tool in Prospect productions.
Performing requires a great deal of drive and ambition for those involved. And while it might not be the easiest route, it's the only one that matters to those who love it.
"If I plan for a backup, it means that I plan to give up," Carioti said. "Musical theater is the only real future I see for myself."