Debate heads to ICDA State Competition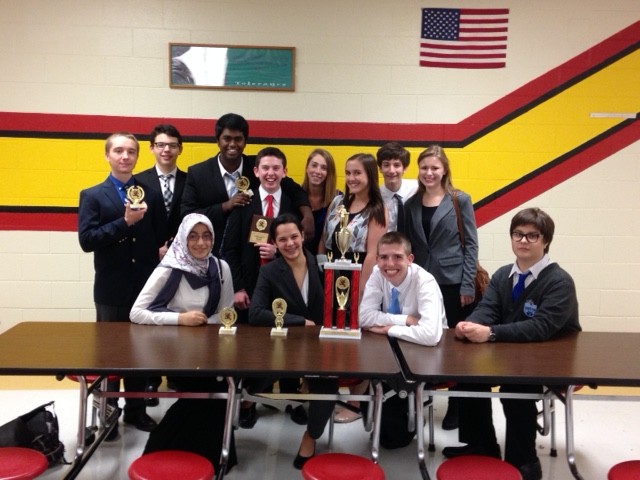 By Jess Darcy, features editor
For junior Paul Evers, the Prospect Debate Team has always felt like a family.
"We are all chill with each other. We do an hour [long] practice three days a week, sometimes more," Evers said. "Especially tournament week, we spend a lot of time together. … So that is why I really like [debate] because the team is really close."
Debate Team is going to two state competitions this year, one for the Illinois Congressional Debate Association (ICDA) and one for the Illinois High School Association (IHSA). ICDA starts Feb. 27, and is held at Harper College.
Team members get bills to either pass or fail, give a three minute speech explaining why, and then try to debunk other people's arguments against them.
Freshman Annie Cimack says they have a few really good people and a solid team. Evers says that they are ready for the challenge and can't wait.
"Going into either tournament [with] the team, we are very competitive," Evers said. "So being able to go to either tournament would be a huge honor. [Plus,] performing well there is very tough to do, so if anyone succeeds at state, or we do as a team, it's huge."
Debate coach Dave Schnell says the IHSA competition March 18-19 is different than the ICDA competition. The ICDA competition is open enrollment, so they can send more people, but the IHSA competition is closed off. They can only enter four entries at the state championship level and 10 entries at the invitational tournament.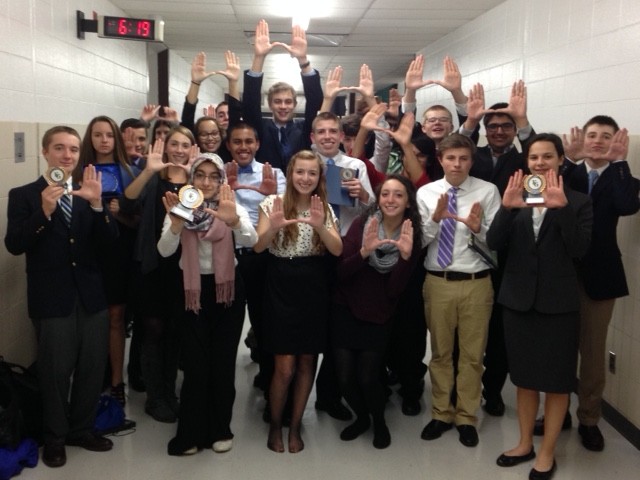 Schnell looks forward to the competition. His favorite thing about debate is the argumentation; students research topics and develop logical arguments to deflect their opponent's points.
"What's nice about [debate] is it's not static," Schell said. "You don't research everything alone, and give your speech and then have to listen to what everyone else is saying. You have to be able to respond, so you have to understand the material well enough to make an apparent, logical argument in response to what [the opponent] is saying."
Cimack says that she likes the logical reasoning, and the involvement of current events helps her stay on top of world affairs and learn what makes good policy and foreign government.
Evers says that he likes that debate is very on the fly. He likes how although debate participants research a lot of material ahead of time, they still make their speeches suddenly, since they only have a three minute time span, and have to think on their feet.
"I just like debate itself because … [you are] learning about a lot of things. We have 12 bills each tournament, and it's 12 different topics to learn about. So you learn a little about a lot of things, and it makes you feel really informed. When people ask you about stuff, you're like, 'Oh, I know what that is,' and you feel really smart."