By Grace Berry, associate editor-in-chief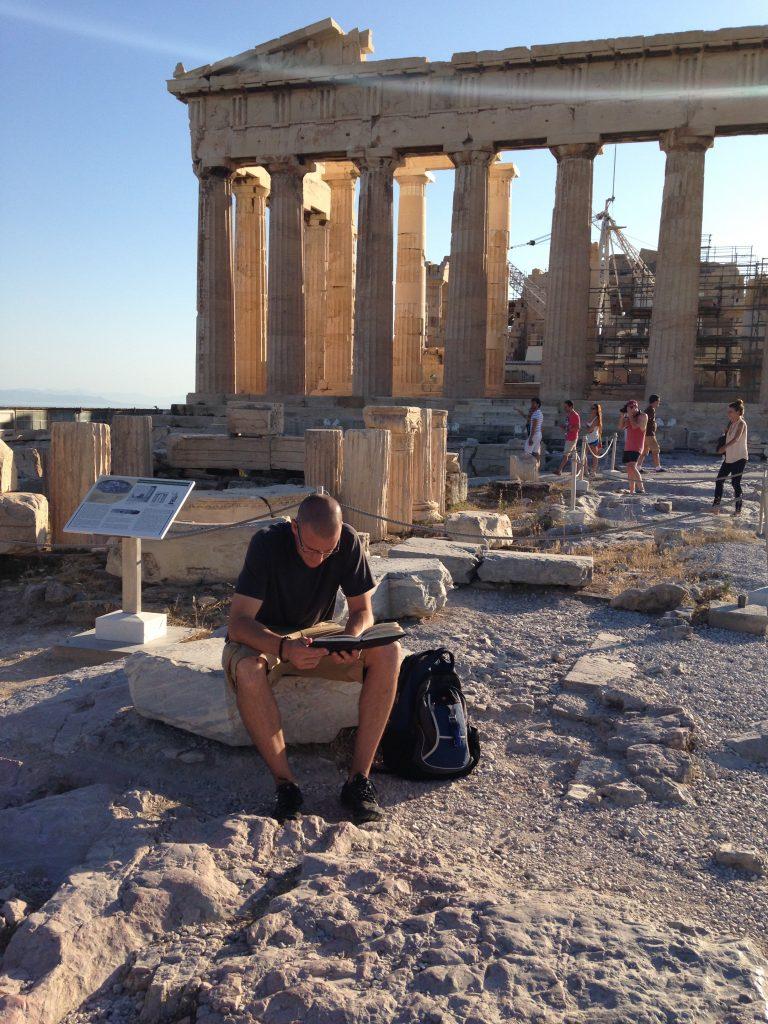 Senior Olivia Sykes was very stressed a couple months ago. She had a bunch of scholarship essays due around the same time and needed help editing them. World Religions teacher John Camardella had offered in class to help anyone with their scholarship essays if they wanted.
"I was like 'I don't know if he's being serious or not,' but I emailed him and he said he'd be honored to help me and was so nice about it," Sykes said.
Sykes spent hours before school in the mornings working on these essays with Camardella, and he even helped rewrite an entire essay one morning. Sykes believes this is just one of the many instances that shows how unique Camardella is as a teacher.
"The personal relationship [Camardella] creates with each of his students [makes him a good teacher]," Sykes said. "He goes out of his way to make these personal connections. He creates such a safe learning environment, and he's just such a fabulous teacher."
Therefore, she was not surprised to hear Camardella been named a finalist for the Golden Apple award for excellence in teaching. This was announced a few days before spring break, and this prestigious title goes to only 30 outstanding teachers in Illinois out over 400 applicants. The 10 winners of the award will be announced at a ceremony May 20.
To become a finalist for this award, a teacher must be nominated. Camardella got a packet in the mail around mid-December saying that he was nominated, and then the application process began. Camardella explained the writing process of the application was "worse than any college essay you'd have to write."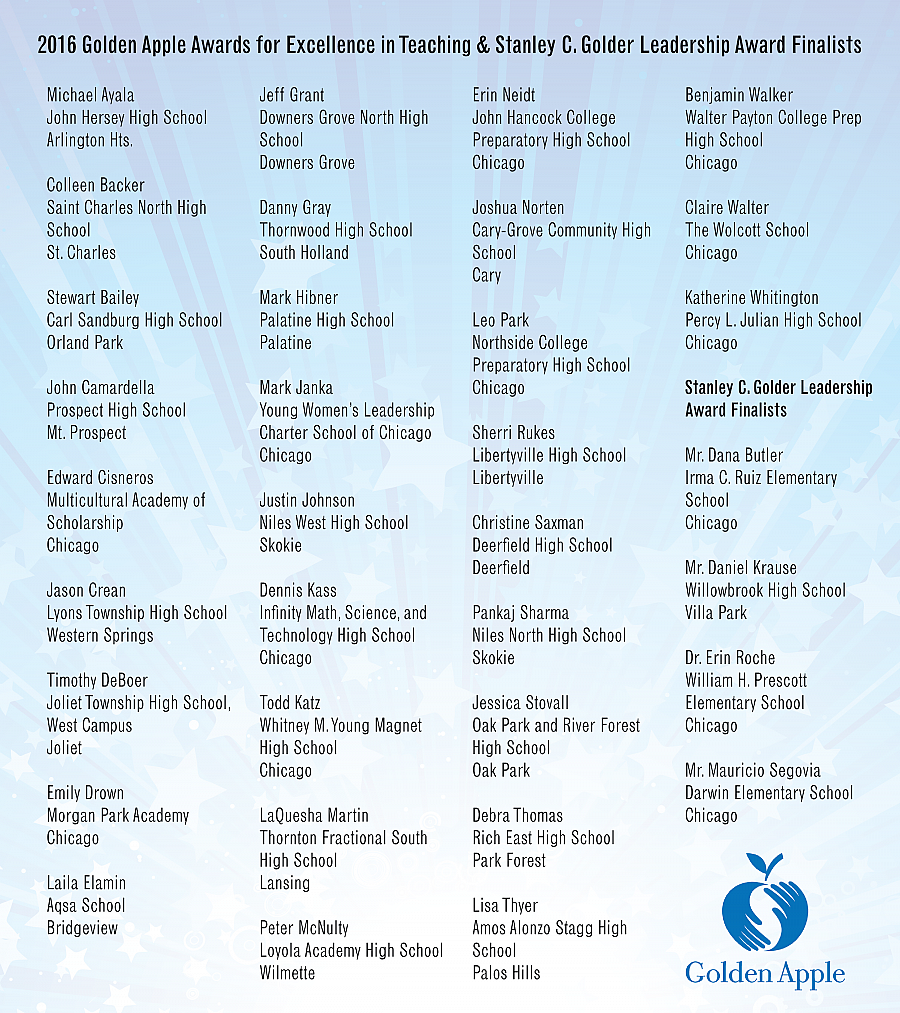 Camardella had to write five essays, each 600-800 words long. The essays had to be fully anonymous, meaning he couldn't use his name, school, district or community in the essays. He spent 20 hours writing them over Christmas break.
Camardella also got letters of recommendation from Assistant Principal Scott McDermott, Social Science and Language Division Head Gary Judson, and a professor from Harvard Divinity he is working along side to create a nation religions curriculum. He was humbled by the willingness of these people to write recommendations for him.
He officially heard the news that he was named a finalist when he was out of the country with his family on spring break.
"I have colleagues who teach religion at Naperville Central, Stevenson, Glenbrook North and Glenbrook South," Camardella said. "By being named a finalist, I think about them as much as myself. All of us have been going since '08 or '09 trying to get some of this [curriculum] off the ground. I hope more than anything that being named a finalist would speak to the need for this, just to make people more religiously literate with regards to the historical offsprings of each religion."
As a part of the process to name the winners of the Golden Apple award, two women from the foundation came in last week to interview students, parents and teachers about Camardella and sat in on one of his classes. Sykes was apart of the students that were interviewed along with seniors Lauren Miller, Garrett Strother and Liam Benson.
During the interview Sykes realized how much of an impact Camardella had on everyone in his classes.
"Every person in the class has some personal relationship with him. Whether that be like Garrett and him share books all the time or other people talk to him after class because they have questions. … But he's not only a teacher but a fellow student of religion, a mentor and a friend," Sykes said.