Suicide Squad stiffs Superman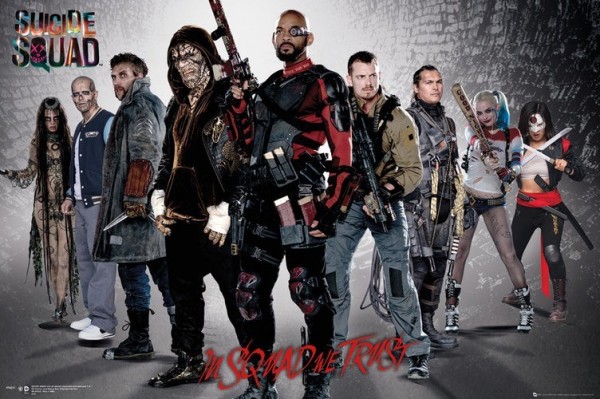 By Ayse Eldes, executive opinion editor
Of all the superheroes, Superman's legacy is one that will last forever. His importance in the world of comic books is never overlooked.
If he ever ceased to exist, the world would mourn over his death for years, yet the biggest mistake in DC Comic's new Suicide Squad is the lack of acknowledgement of how important he is.
The movie takes place shortly after Superman's death. The country is desperately trying to find someone who can protect them now.
However, all we get is an 18 second matter-of-fact recap of his death, and then the storyline continues as if it never happened. It fails to capture the importance and detrimental effect Superman's death had on the world.
The lack of importance and development of characters is a theme that is present throughout the movie. However, I wasn't too disappointed with this shortcoming of the writer David Ayer's story development.
After watching DC's previous Superman vs. Batman that scored a 27 percent quality rating on Rotten Tomatoes, I had low expectations for their next movie.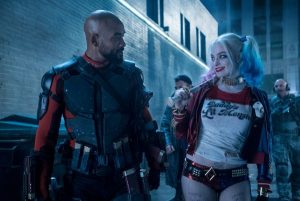 The overall result of this summer blockbuster with, according to the LA Times, a $175 million budget was like rushed storytelling. After Superman's death, US Intelligence officer, Amanda Waller, proposes to use evil characters to replace Superman's service.
With blackmail and coercion, Deadshot, Harley Quinn, Killer Croc, Captain Boomerang and El Diablo take on the task of saving Gotham from the Enchantress, a metaphysic being who plans to take over the world.
However, Suicide Squad proves to be a very scattered and undeveloped movie, almost like it had been written in less than a week. There were too many characters, almost excessively.
This meant that some characters were getting more screen time while others remained undeveloped throughout the movie. This unbalance was very detrimental because they movie consists of lesser known comic book characters that most viewers don't have any background knowledge about.
As the Squad is being told about their mission, they are joined by Slipknot, another recruited bad guy who just appears out of nowhere with a concise introduction of his name. In fact, his presence is almost ridiculous because he dies as soon as they reach Gotham.
Slipknot's role was pretty much just to die in the movie, making it seem like they wanted to cut him out, but they felt bad about it.
The same goes for Katana, a magical sword-wielding Japanese fighter recruited to keep the Squad on track. She has such little screen time, yet for some reason she is very respected among the characters.
She has no important role in the mission, which makes her seem like an excessive character.
The list of needless characters and unbalanced screen time continues. What was really well done and attention-getting was the development of Harley Quinn and the Joker's relationship.
The emotional bond and background was so well produced, it wouldn't be a surprise to hear of a spin off movie of them in the future.
Margot Robbie, playing Harley Quinn, went all out to reflect the inner confusion and emotional complexity the character has. Even though Jared Leto's Joker has received some criticism, the modern twist to the character is well portrayed to acknowledge his insanely expressed attachment to Harley.
Like other characters, though, Harley and the Joker's story does not get as much screen time as anticipated. Even though he was a big part of the film's promotional campaign, Leto confessed to NME magazine that most of their acting had been cut.
The couple's story was the highlight of Suicide Squad. If there is indeed an upcoming movie featuring them, it would be an amazing spin off with Robbie and Leto's portrayal of the duo.
However, it would be no surprise to see another DC movie with staggering storylines and characters that aren't acknowledged for their importance. Hopefully, we don't get another recap of how the Joker suddenly died and the world moved on in 18 seconds.